Classic Old-School HardTechno Loops (Sample Pack WAV)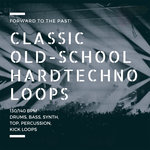 Link:
https://gumroad.com/l/classichardtechnoloops
Other releases:
https://gumroad.com/technorush
Old School Hard Techno is back! This collection of loops will take you on a journey to the origins of Hard Techno. This Hard Techno pack gives way to the classic sound in a huge way by meshing our vibes with one of the hottest techno scenes around. All the loops are tempo marked at 130/140 BPM for ease of use. These sounds are just essential for making classic Hard Techno. This latest pack gives you all the tools you need to make loads of tracks or use in remixes. This collection crosses into Techno, Hard Techno, Schranz and experimental productions with ease.