Source:
Alive At Night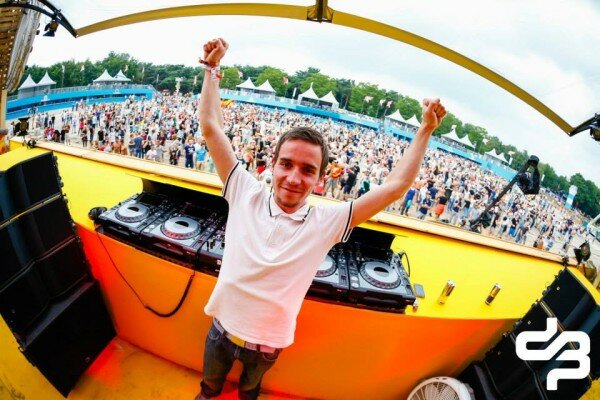 Melodies, Mainstages & More – Catching Up With Cyber!
"The King of Euphoric" fans call him. Seraja Hilbrecht, or better known on stage as DJ Cyber has a renowned high-energy sound which his listeners just can't get enough of. Tracks such as "In Motion", "Don't You See" and more recently "Everything is God" were very well received, and quite honestly they make me want to dance! 2015 has been a big year for the Cyber name, with it receiving support from artists all over the World, including Da Tweekaz, Atmozfears, Tuneboy, Wasted Penguinz, and Mc Villain. Coone has also shown support with his Global Dedication podcast, whilst Wildstylez made a friendly tweet about Cyber and Sylence's hit song "Each Other" which reached number 2 in the Hardstyle.com charts earlier this year. Throughout this time, Seraja has maintained good interaction with his fans which is nice to see from someone so busy – he's often posting previews of his latest work, alongside some interesting footage of his cat. If things continue the way they have been, 2016 is sure to be a huge year for Cyber. I decided it was time to catch up with "The King of Euphoric" and contacted him for an interview. Here's how it went:
Thanks for talking to us Seraja! How about you introduce yourself?
Thanks for having me. My real name is Seraja Hilbrecht, but most of you know me as "Cyber". I'm a Hardstyle DJ and producer from Switzerland.
So you're only 19 and you've already played at many events including Defqon.1, and you're soon to play at The Qontinent and Decibel Outdoor Festival. How does it feel?
Amazing of course! I mean, since the beginning of this year my career is going really, really well. I'm getting a lot of bookings, big ass support, and I have really dedicated fans! I couldn't wish for more at this moment.
You're very talented, and a lot of upcoming producers have watched you grow. Where did you learn it all?
Most of it I learned myself, simply by doing, but I've also had help from other producers such as my brother-from-another-mother, Sylence; we always help each other out if needed!
And in 2014 you signed your first contract, tell us about that!
In 2014 I signed my contract with Headliner-Entertainment, a music management and talent division of SFX Entertainment which is a company that helps to guide their artist's into the music business scene. This was a huge step for me because it literally came out of nowhere! Shortly after this, I got mail from Dirty Workz to say that they were interested in signing me. Good timing ;P
Since then, your name and logo has become very popular. Do you have plans for any merchandise? How about one of those blue caps you're known for wearing?!
Yes! I've planned to do some flags, stickers and t-shirts, because damn do I get a lot of requests for that (which is amazing)! I've just not had the time yet to finalise a design and find the right company.
So what got you into Hardstyle?
Dozer – Syren was the track that got me into Hardstyle. It was on my brother's MP3 player, which I used to steal, and it just did it for me!
…and who do you look up to in the Hardstyle scene?
Definitely Headhunterz and Noisecontrollers. Headhunterz for what he did in the scene, and Noisecontrollers for his amazing sound engineering (producer nerd-mode activated!).
Hardstyle can't be the only genre you produce, right? Tell us about your other projects.
Well I have a 'fun project' going on with my real name, Seraja Hilbrecht, where I do all kinds of stuff – House, Trance, Deep House, Dubstep, Orchestra, etc. I upload these projects on Soundcloud for fun; it's just for when I don't have any inspiration in hardstyle.
You and Sylence have been working together for some time now. What more have you got in store for us?
We are constantly working on new songs together, so you can expect a lot more tunes from us! Maybe even something more special, so stay tuned

.
What's your favourite track of yours and why?
Uhm, I probably don't have a favourite track of mine, but I really love the lyrics in "A Million Stars" and also in "The Supreme".
Your tracks contain a lot of emotion. Where does that come from? Do you find that real life experiences affect your tracks?
Most of the time when I write a emotional melody it's a reflection of what I felt at this moment of my life. Sometimes I reflect on other things and try to capture them in a melody because in the end music is all about what you feel from it.
Your music favours the euphoric sound over the raw sound – What do you think of raw hardstyle and have you experimented with it?
Well my love totally goes out to euphoric Hardstyle because in the end, music is all about how it makes you feel and what you can relate to it. But I also produce Rawstyle, together with a good friend, under the alias "Primefire". We've already performed at Loudness 2014, and in September we will perform at Loudfest 2015. So I do produce both, but I definitely like euphoric more!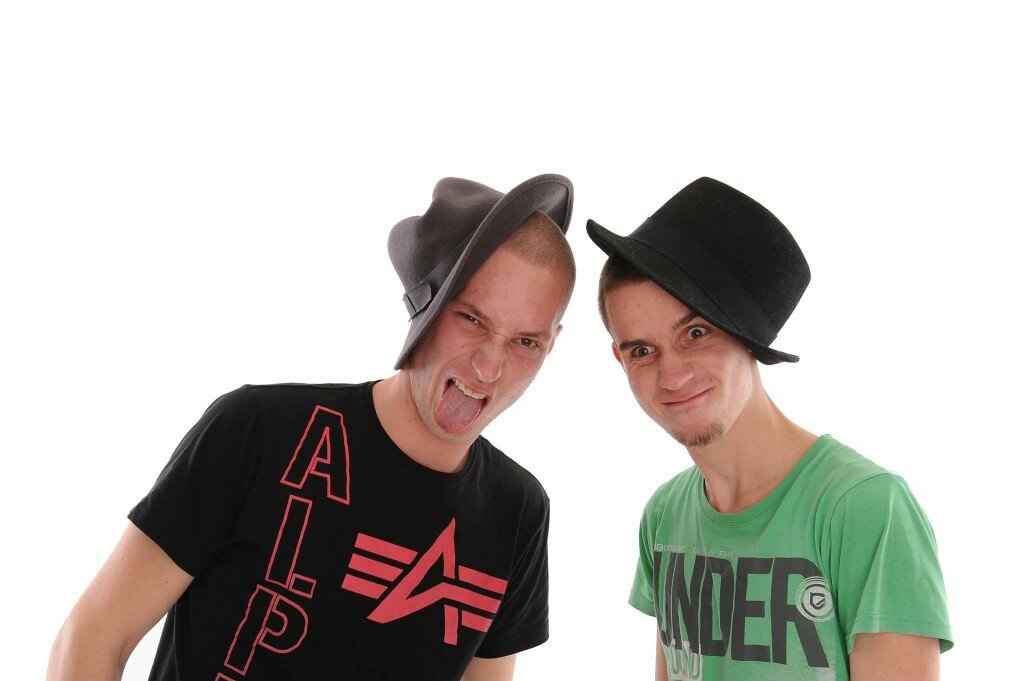 Tell us about one of your most acclaimed tracks, "We Are God".
If you've listened to the song, you may be able to tell that Headhunterz was a big influence. I was so sick of all the hate comments on Heady's fan-page about him leaving hardstyle that I just had to make something similar to his style and get the 'feeling' back that he's still around.

A lot of people feel that "Everything is God" is a follow-up to this track. Was that intentional?
Yes, I tried to make a little follow up of it with the same style and vocal break; I think it turned out pretty well, however in my opinion it's not as good as "We Are God"

When it comes to producing, you're rather prolific. How long do you usually spend on a track, and what helps you finish tracks so fast?
It's different for each project, but I mostly work on my songs for 8-15 hours in total. I can't spend too long on a project or I get really annoyed by it, so I always work as fast as possible to get it done!
What's in your studio?
2x Genelec 8040
1x Virus TI Snow
1x M-Audio Venom
I also have some acoustic improvements.
Fairly standard stuff, and what are your favourite plugins?
Harmor, Camel Phat3 and especially Sylenth1 – it's powerful and simple! That's pretty much all I need in every project.
Are there any tips you could give to other hardstyle producers?
Never give up! Haha, it's so cheesy, but true! Also, produce in line with who you are. If the others hear that you're not just trying to be someone else, it will kick trough the masses.
What do you do when you are unable to produce? You live in a beautiful part of Switzerland, is that where you get your inspiration from?
If I'm unable to produce, I will usually chill on my balcony listening to some non-hardstyle tunes. My inspiration comes from everywhere; it can kick in from a simple vocal sample, a movie or a chord progression. It really doesn't matter; it can come from everywhere.
How many projects do you have that are unfinished?
Too many to count! Some will never see daylight, but I guess it's around 20-40 projects.
If you could collaborate with any artist right now, who would it be?
Well I'm currently collaborating with all artist's which I'd love to except Noisecontrollers & Savant.
What did you eat for breakfast this morning?
I got up at 2.30pm, so my breakfast was lunch, which was pizza. Haha!
Thanks for speaking with us, Seraja! Is there any shout-outs you'd like to make to your fans?
Thanks for supporting me, you are awesome <3.