Source:
Alive at Night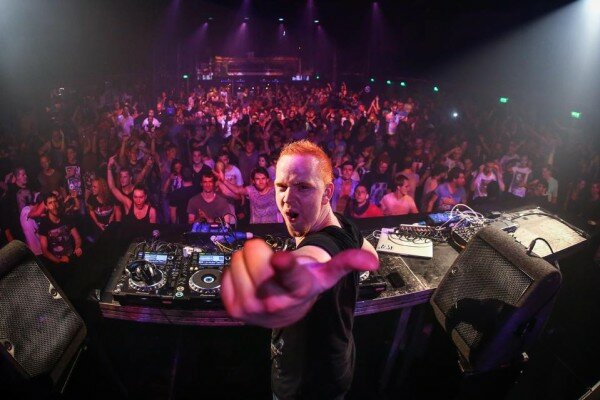 **Disclaimer – Images in this article retain credit to Rossumedia and Pauliina Lauri**
When we think of the word magic, some of you may think of dancing magicians who wave their wands around whilst chanting an array of absurd sentences. Some of your minds may drift off to thoughts of miniscule fairies in a tiny enchanted forest who's flight path is followed by sparkly fairy dust… Nevertheless, I think that we all get the point, magic is usually associated with something incredibly make-believe that is too good to be true…
However, magic doesn't always have to be make-believe of too good to be true…
In 2010 in the world of the harder styles, boundaries were broken and the concept of magic was brought to life by two magicians by the name of B-Front and Frontliner. These two magic-men created a masterpiece that was (and still is) a standout spark in the musical world of 150BPM…
"Magic" by B-Front and Frontliner has proved to be a timeless classic that has transcended it's years to grasp listeners since 2010 and has yet again grabbed the number one spot in the Hardstyle 2000 countdown which concluded on the 4th of January, 2015.
So what is the big idea behind this track?
Well, I had the chance to catch up with one of the magicians B-Front at the Hardstyle 2000 countdown to chat about "Magic," working with Frontliner and also some of his plans for 2015, including his upcoming label.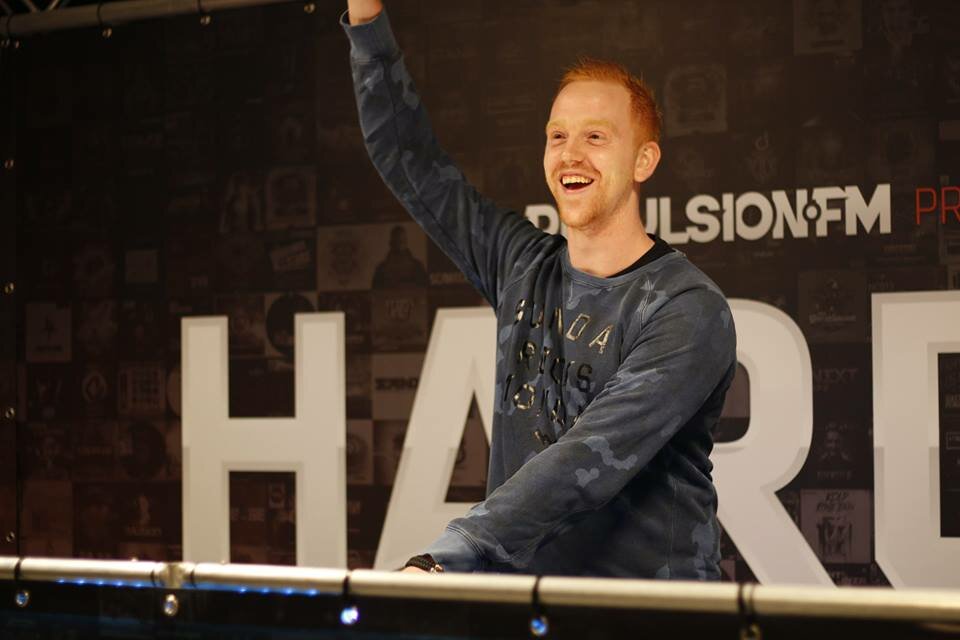 1. First of all, thanks for chatting with me today and a huge congratulations on taking the number one spot in the Hardstyle 2000 once again!
It's so insane! I can remember when me and Frontliner made the track in 2010 and I still play it in almost every set. I think that people dance the most during this track.
2. So is this when the whole B-Frontliner concept came about?
Yeah, we played at X-Qlusive together and we wanted to do something extra special for the party. Working with Barry was great, we made four tracks it seems that "Magic" has become the most famous out of the four. We are coming back in February for Hard Bass and I hope that the new Magic is coming!
3. And the track was made in 2010, why do you think that many people still love it today?
I don't know, maybe because the track was a little forward with the style, by forward I mean that it still fits in today's hardstyle and also fits in every set. I also got a lot of response from DJ's from other genres, many hardcore DJ's said that it had that early rave feeling in it. I still love the track myself!
4. Do you think that it is the type of track that people will be listening to it in another five years?
I don't know… If people complain that I'm still playing it then ill quit playing it! *Laughs* About one year ago, I forgot to play it during my set and someone came up to me and said "Hey! You didn't play magic!" People expect it so maybe the track actually IS magic! The title definitely fits the track.
5. In terms of working with Frontliner, how is that?
barry is also one of my best buddies and after all of these years we still have a lot of contact i think it fits together in the studio, were both really creative and it just works with him its always good.
6. And he has invited you to play at X-Qlusive Frontliner, are you looking forward to that?
Yeah I'm really excited for it! It's really cool that he has his on X-Qlusive party, he really deserves it. All of the tracks that he has produced have been hits, he really knows what the audience wants and what tracks have to sound like. In my opinion, he's one of the best!
7. Next I'd like to ask about your upcoming label, can you tell me a little bit about it?
Um… well it's not only myself, it's three other artists involved and I hope that we can give you some news towards the end of January or the beginning of February. We still have to work on things so for now it's a secret!
8. What kind of talent do you look to recruit on the label?
At the moment, we only want to focus on doing our own productions. In terms of recruiting new talent, we are very critical when listening to new music, however if there's someone walking around ready to create big tunes then they can send them in of course!
9. What are your hopes for the label?
You know with labels these days, it's not that important. It's more about the artist growing and that's the reason why we began this label. We want to be free in our own productions and creativity.
10. In terms of productions, you have such a high quality sound and this has resulted in your tracks being very high up in our countdown – can you describe your sound a little further and how you achieve this quality?
One thing – work hard! Work hard and listen to a lot of your favourite tracks.
For me, DJ Zany was a huge inspiration for me as well as Michel Pollen – I think that his productions are the best in the scene, his quality is so good! If you listen my recent tracks, you can compare them to sound designing of those older tracks. To achieve this quality there's no pressing a magic button, you have to work hard and listen to a lot of music!
11. One last question, you've had such an amazing year in 2014, you've played at so many huge parties and have had so many great releases – what are your resolutions for 2015?
I actually had my first booking of the year yesterday and it went off, so that's a good start! I have a lot of great gigs coming up and my schedule is full! In terms of resolutions, I don't expect things, when I get big bookings I'm very happy with them. For example, if I'm not playing at Defqon this year of course I'd be sad, but you have to be very thankful with what you get and I've always thought like that!
Thanks for chatting to me B-Front and also congratulations to you and Frontliner once again for hitting the number one spot in the Hardstyle 2000 countdown! We wish you an abundance of creativity in 2014 and the very best with the new label!