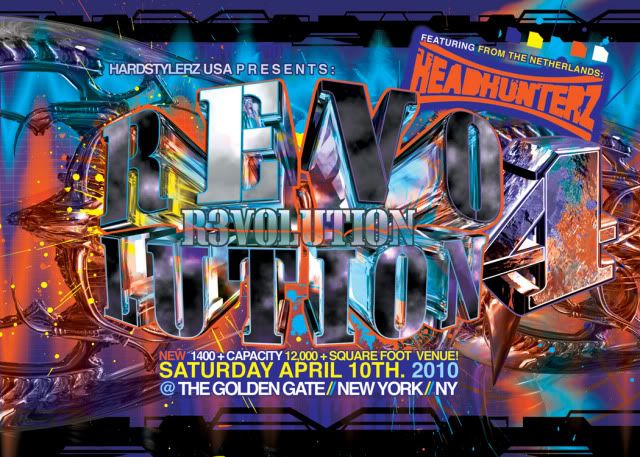 Headhunterz
(Scantraxx Records)
The Netherlands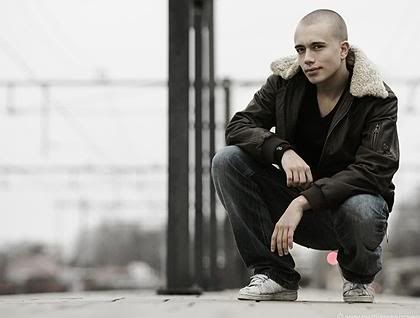 http://www.headhunterz.com
http://www.twitter.com/djheadhunterz
http://www.hardstyle.com/headhunterz
http://www.myspace.com/headhunterznl
http://www.facebook.com/djheadhunterz
http://www.discogs.com/artist/headhunterz
http://www.youtube.com/headhunterzmedia
Headhunterz made a statement on one of his first big performances on Defqon 1 in 2006 with his surprising live-act. At that point his life was about to change in a very short amount of time. In the same year, he performed together with the Prophet at Qlimax and co-produced the massive hit, "High Rollerz" and "Scar Ur Face." His name has been on almost every big festival you can imagine, like In Qontrol, Decibel Outdoor, Flockers, and Mysteryland. Releasing tracks on his own sublabel; Scantraxx Reloaded, Headhunterz has been rocking dance floors all over the world with massive hits like Rock Civilization, End Of My Existence, Megasound and Subsonic. He continues to push the boundaries of sound into the new decade. Reaching the pinnacle of respect, Headhunterz was asked to produce the exclusive "Scrap Attack" Defqon 1 Anthem for 2009.
To be continued…
----------------------------------------------------------------------------
Used & Abused
(Corson Agency / Mental Madness Records, CA)
http://www.used-abused.com
http://www.corsonagency.com
http://www.myspace.com/usedandabusedla
Are You Ready To Be Used & Abused?
Being influenced by the likes of top European artists, Used & Abused has singlehandedly kept the hard dance scene thriving in Los Angeles. He further pushes the envelope by being the only American producer on Mental Madness Records based out of Germany. Used & Abused has gained respect as a hard dance force to be reckoned with! With an in-your-face mix of clubby to down and dirty Techno, Hard House, Hardstyle, and Jumpstyle, this DJ will make you beg to be 'Used & Abused' on the dance floor!!!
----------------------------------------------------------------------------
Hard`Onez
(Explosive Records, NYC)
http://www.hardonez.com
Hard ' Onez is an organization started in 2001 that includes many great producers like Dj N3ck (New York), Decepticon (Canada), DJ Activator (Italy), Squarehead (Denmark), Rephex (Denmark), Evil-Z (Atlanta), Vekta & Vicron (New York). We will be featuring DJ N3ck the founder and creator of the Hard ' Onez who will be giving us very special set with some incredible original Traxx

You absolutely do not want to miss this!!!!
----------------------------------------------------------------------------
Jen Mas
aka The Queen of Hardcore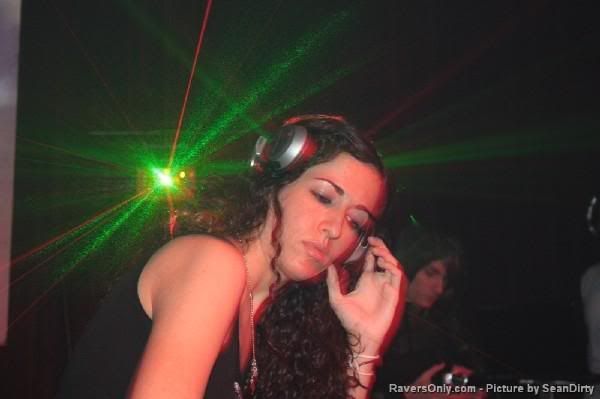 (Vitus, NYC)
http://www.jenmas.com
http://www.myspace.com/dj_jenmas
http://www.vitusproductions.com
YouTube Video
http://www.youtube.com/watch?v=HevAJ0cUw_Y
She is the leading lady of Hardcore Techno in North America. Founder of the Vitus crew, she's maintained a strong electronic music scene presence for over a decade. Voted one of the top 20 female DJs in the world by Shejay magazine, Jen has proven that she is a renown artist who is here to stay. Jen has been dubbed the American "Queen of Hardcore" for many years now and is one of the heavy hitters representing the New York City electronic scene, right behind the original Hardcore masters Lenny Dee, Delirium, Omar Santana and Rob Gee. Known for her lightning fast mixing and scratching abilities, she continues to impress audiences everywhere with her fast-paced sets and mind-blowing track selections. It's her fascination with variety and deep love for all music that are the driving forces behind her unique DJ approach, and her diverse sets are always an exhilarating and exciting aural experience, whether or not the partygoers are Hardcore fans. Her latest ventures include burying herself in her studio and working on tracks, and since incorporating her own music into her DJ sets she has surely stepped up her performances, making her shows even more entertaining and uplifting than ever before!
B2B (A Very Special Tag between Jen and Drei for the First Time Ever!)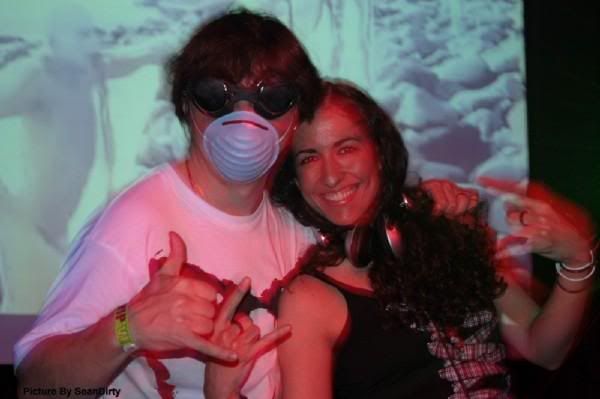 DJ Drei
aka The Digital Pimp
(HardStylerz USA, Empire Traxx, CT)
http://www.djdrei.com
http://www.myspace.com/djdrei
http://www.myspace.com/hardstylerzusa
http://www.hardstylerzusa.com
http://www.empiretraxx.com
YouTube Video
http://www.youtube.com/watch?v=ZqMY6xboNZA
The founder of HardStylerz U.S.A. has been a supporter of the underground scene for over 15 years! Drei is dedicated to the Hard Dance scene and he is driven to make the difference. His passion for the Harder Styles of electronic dance music started with a Hardcore mix tape back in 1994. Inspired by legendary producers/DJ's like Frankie Bones, Lenny Dee, Paul Elstak, and Neophyte, it was only a matter of time before Drei would make his own mark. Driven as a fan, Drei started to DJ mostly for personal entertainment and for private events all over the northeast. Drei maybe a new face to some but he is a longtime veteran on the decks. Pushing the limits for over 14 years, Drei's flawless mixing/cutting skills behind the decks has reached a true veteran status. Drei aka "The Digital Pimp" has also been working in the studio on some promising upcoming releases coming out on the newly formed first US Hardstyle label Empire Traxx. Working hard in 2009 as the front man of the HardStylerz U.S.A. crew, Drei has been organized hard dance parties like no one else in the scene. Passionate to bring back that old school vibe he fell in love with back in the 90's, Drei is throwing parties that he feels will do just that, bring the vibe back! Make sure you keep a lookout for many more Revolution parties to continue in 2010 and for many more years in the future.
----------------------------------------------------------------------------
Hard Candy
aka How Hard & DJ Candy Kid
(Hardmind, Vitus, Raver's Only, Hard Kryptic Records)
http://www.djhowhard.com
http://www.djcandykid.com
http://www.hardkrypticrecords.com
http://www.raversonly.com
http://www.vitusproductions.com
How Hard & DJ Candy Kid have been rocking dance floors together throughout US under the alias Hard Candy for the last decade. Equipped with their insignia Raver's Only hoodies, original tracks, popular mixes, & unforgettable live sets. Blending elements of UK Hardcore, Gabber, Freeform, and Drum & Bass, they've been crowd favorite at every party they played. Once again - Blood Will Be Shed.
----------------------------------------------------------------------------
DJ Sogma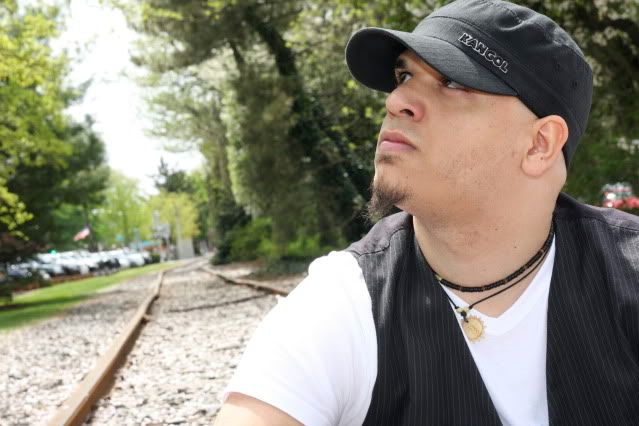 (HardStylerz USA, Empire Traxx, NJ)
http://www.myspace.com/djsogma
http://www.myspace.com/caoshardstyle
http://www.hardaxis.com
http://www.msmrecordings.com
http://www.myspace.com/hardstylerzusa
http://www.hardstylerzusa.com
http://www.empiretraxx.com
YouTube Video
http://www.youtube.com/watch?v=SNEebRso25o
Sogma, whose name stands for "State of Great Mental Abstraction" Hardstyle DJ/Producer born in the Dominican Republic and currently living in the NYC area. With over 14 years of DJing and 7 years of producing, Sogma has become one of the leading key figures of the American Hardstyle scene and has quickly gained lots of attention across the U.S. and overseas . He is the founder and Executive Producer of the widely acclaimed internet radio showcase "The Hard Axis Show", and also his very own award winning YouTube series "Hardstyle Live" which earned him a spot on the November 2009 issue of DJ MAG. Sogma is currently signed to Empire Traxx, a groundbreaking hardstyle label based out of NYC under the parent company "HardStylerz USA"..
----------------------------------------------------------------------------
DJ Teddy Glow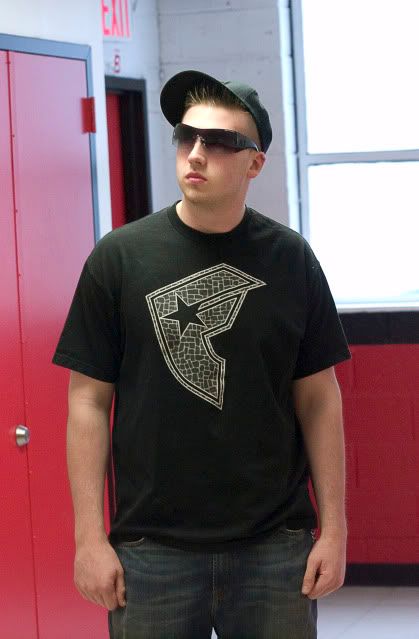 (HardStylerz USA // No Drama Stateside // Knuckle Up Ent., NY)
http://www.teddyglow.com
http://www.myspace.com/dunnourl
http://www.myspace.com/bangbang631
http://www.myspace.com/hardstylerzusa
http://www.hardstylerzusa.com
http://www.empiretraxx.com
YouTube Video
http://www.youtube.com/watch?v=acgnLBIFrLI
Teddy Glow is one of the youngest and also most passionate HardStylez in our crew. He has been involved in the scene for the past 5 years pushing the Hardstyle sounds all over NYC, Philly, and Baltimore. His goal is to tour the country and introduce his sound to a wider and wilder audience, not only as a DJ, but also a producer. Teddy Glow plays straight from the heart and that heart screams, "Long Live Hardstyle!"
----------------------------------------------------------------------------
DJ Gomer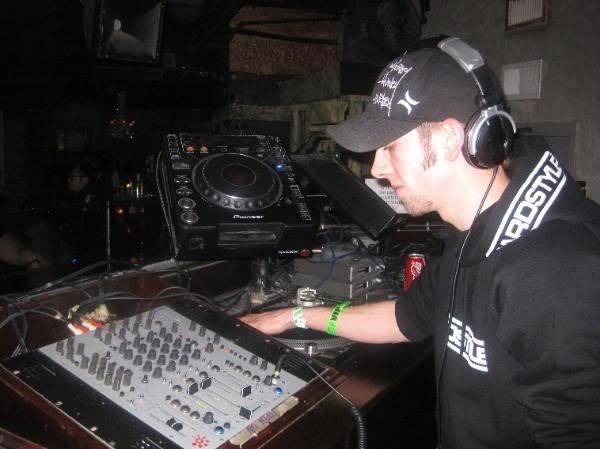 (HardStylerz USA, NY)
http://www.myspace.com/darksynth13
http://www.myspace.com/hardstylerzusa
http://www.hardstylerzusa.com
http://www.empiretraxx.com
YouTube Video
http://www.youtube.com/watch?v=ILyMsr2mcNw
Djing since 2004 DJ Gomer has become well known for his fresh track selection of Nu-style while maintaining the classic Hardstyle sound. His sets are non-stop energy and his mixing skills come from years of non-stop practice! Rocking the east coast dance floor is his motive, and you won't stop moving until the music does. Gomer is the leading innovator of the Upstate New York Hardstyle scene. Now teamed up and in collaboration with Hardstylerz USA, Gomer and this team of hardheads are taking the country by storm! After this Hardbass Instructa is done with his lesson, one things for sure, the dance floor will never be the same again.
----------------------------------------------------------------------------
DJ CiM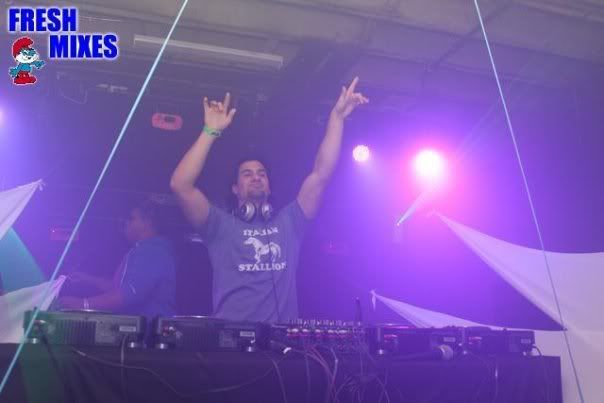 (HardStylerz USA, NY)
http://www.myspace.com/AnthonyCim
http://www.myspace.com/caoshardstyle
http://www.myspace.com/hardstylerzusa
http://www.hardstylerzusa.com
http://www.empiretraxx.com
You Tube
http://www.youtube.com/watch?v=VHPOLT9qQgw
CiM . He began his Dj career in 2003 with two turntables and a two channel mixer. Not wasting any time CiM got right into the scene of different styles of EDM. It wasn't till late 2004 where he came across the Hard Dance scene. This was the beginning of something that would lead up until now. A few artists that have had a huge influence are: Zany, Headhunterz, Tatanka, Isaac, Technoboy, The Prophet, Noisecontrollers, and Brennan Heart. In the Present time CiM is part of C.A.O.S. (Creative Axis of Sound) a hardstyle group that including Dj CiM, Dj Sogma, and Ryan Blatt. CiM is also a part of the board of members of HardstylerzUSA a group formed by Dj Drei. Which looks to establish the harder dance scene in the U.S. Currently, working in the studio on his own Hardstyle productions and different mixes. CiM is the youngest among the many talented within HSUSA. Doing things different is what it is all about. Not following the trend of everyone else but being creative and having a sense of an imagination and passion. His style is straight to your face, in other words "HARDSTYLE"
----------------------------------------------------------------------------
DJ Schoty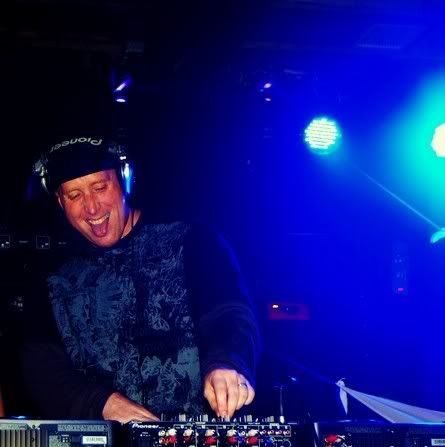 (HardStylerz USA, PA)
http://www.myspace.com/djschoty
http://www.facebook.com/schoty
http://www.myspace.com/hardstylerzusa
http://www.hardstylerzusa.com
YouTube Video
http://www.youtube.com/watch?v=-R15s-CSIfU
A long time lover of Dutch Hard Dance music. Inspired by The Prophet, Isaac, Headhunterz and Brennan Heart - he began performing 3 years ago. Since then Schoty has embarked on a mission to help bring the best Hardstyle to the USA. In 2009, he joined forces with HardStylerz USA because we share the same passion for the music. We are committed to producing the best hardstyle parties on the east coast featuring the best DJs Europe has to offer. He's traveled to Holland and seen how good it can be. Together, we will bring that same magic to the USA!
------------------------------------------------------------
Go Go Dancing By:

------------------------------------------------------------
This is the Aftermovie from our last party Revolution: Exclusive w/ DJ ISAAC
http://www.youtube.com/watch?v=Sok7nJkl9Ek
------------------------------------------------------------
Nothing will stop this REVOLUTION still 100% a GO!!! NEW VIRGIN VENUE NYC
04/10/2010 Revolution 4: w/ Headhunterz
Hardstylerz USA is excited to announce that we've secured an exclusive, virgin, mind-blowing venue in the Lower East Side of Manhattan. We upgraded our location to accommodate the incredible response to REVOLUTION 4: with Headhunterz on April 10th.
And yes - The Golden Gate is a restaurant during the day but also serves as a night club/hall for special exclusive events. The place is AMAZING and PERFECT for this event.
The Golden Gate
50 Bowery Street
New York, NY 10013
1400+ Capacity
12,000+ square feet
Bigger & Better VIP area
Same great lineup!!!!
Hours: 9pm-6am
Age: 18 to party 21 to Drink
No dress code: free to be yourself
Lasers, Hot dancers, Great vibe, High energy, A night you will never forget!!!!
Free CD giveaways, and Free Candy!!! (Get there early)
Advance tickets Highly Recommended
Cost:$25 in Advance and $30 at the Door
VIP Tickets SOLD OUT
Pricing will remain the same and presale/advanced tickets are still available using the GrooveTickets link below. All tickets purchased prior to the venue change are still valid you have nothing to worry about.
-------------------------------------------------------------------------------
Time Slots from 9:00PM-6:00AM
Teddy Glow - 9:00-10:00 Hard Trance
CiM - 10:00-10:30 Classic Hardstyle
Sogma - 10:30-11:00 Hardstyle
Gomer - 11:00-11:30 Hardstyle
Schoty - 11:30-12:00 Hardstyle
Hard' Onez - 12:00-12:45 Hardstyle
Used & Abused - 12:45-1:30 Jump
Headhunterz - 1:30-3:00 Hardstyle
Jen Mas b2b Drei - 3:00-4:30 Hardstyle / Hardcore
Hard Candy - 4:30-6:00 Hardcore / Happy Hardcore
See you all at the party!
-------------------------------------------------------------------------------
Tickets at Groove Tickets
http://fla.vor.us/2224443-HardStylerz-U ... _pky=69097
Please help the scene by spreading the word and inviting your friends to come on all networks;)
Facebook
http://www.facebook.com/event.php?eid=2 ... 439&ref=mf
MySpace
http://event.myspace.com/index.cfm?fuse ... 23245.1158
Stay connected on all social networks.
Join the Hardstyle Revolution.
http://www.hardstylerzusa.com