Official Website

Discogs

Facebook

Twitter

Lyrics
Now you got to chance to ask
Catatonic Overload
your questions!
It's the second to last week of the Theracords weekly Q&A series
Let me bring you up to date if you've been asleep the last year
Tim Oelers and Marc Scheeren are the guys behind the
Catatonic Overload
duo. If you've been into Hardstyle you'll probably recognize Marc Scheeren from his Sebulba alias under which he released tracks back in 2008.
In August 2010 Catatonic Overload got their first release "Heavyweight" out on Theracords followed by "Paralyzed" in November. Since then they've done remixes for Donkey Rollers, Delete and others, not to mention had time to release three of their own EPs all titled "Make RAW not WAR". (part 1-3)
Check out the cover-arts below for some of their releases!
In 2011 alone they've performed at events like Ground Zero, 2 XXlerator parties, Loudness, Hardnation and more!
Releases in 2011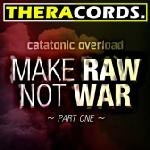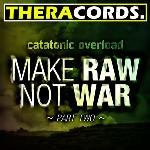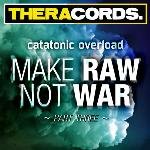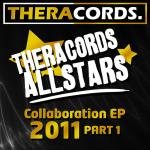 Their Ground Zero after movie, playing is a mashup of "Goddamn" and "The Sexual Thrill (Ground Zero Edit)"
Ask your questions by replying here and they'll respond when they can!
(They're closing tonight at the 'Harder VIII' party)