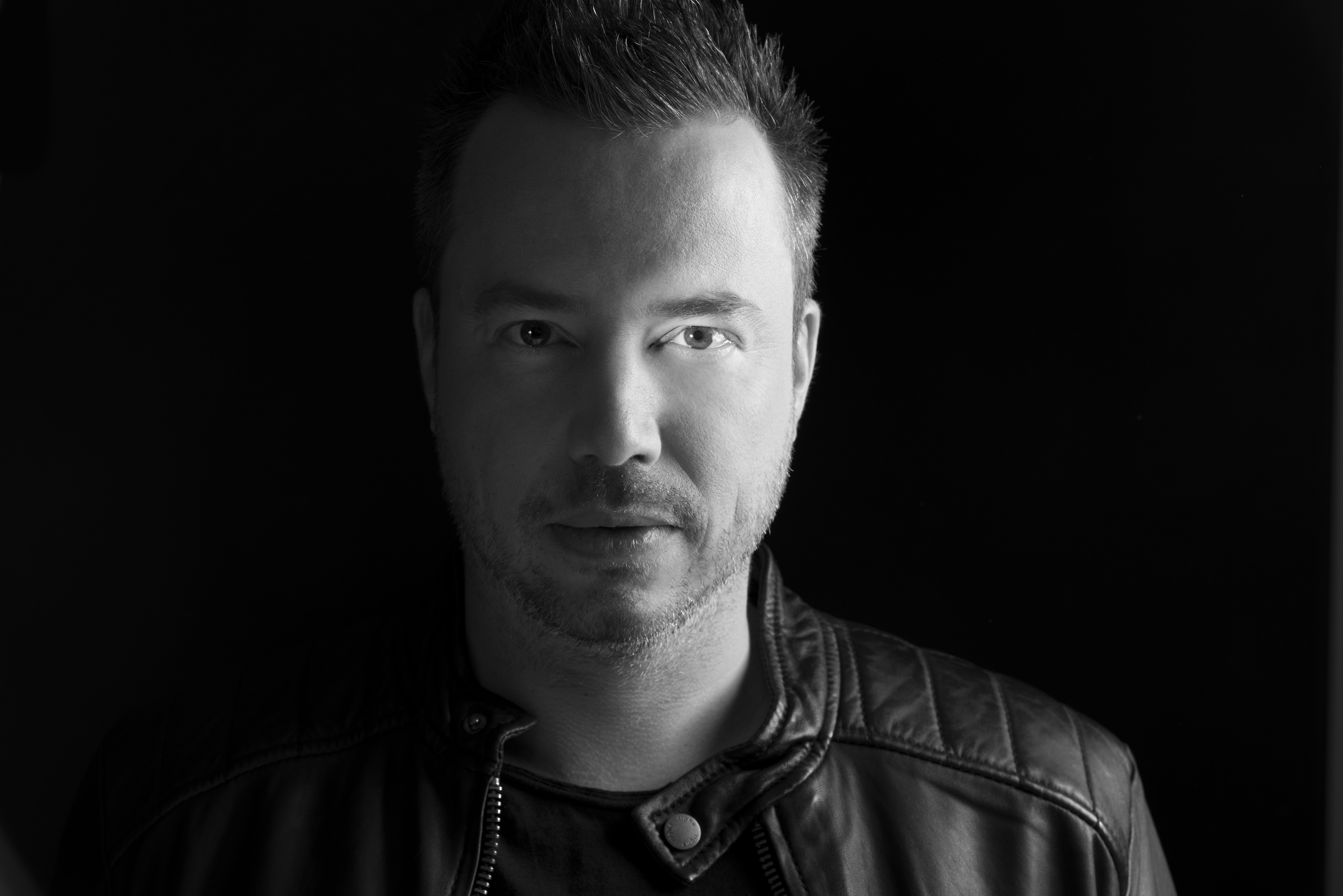 "YOU GUYS HAVE GOT A GOOD THING GOING ON" – SANDER VAN DOORN ON COLLABORATING WITH NOISECONTROLLERS, DEFQON.1 & BEING AN AUTHENTIC PRODUCER.
If the Hardstyle scene is known for one thing, it's their protective and fortified fan-base that will fight for the genre until the end of days. From an outsiders point of view, the music itself and the 'religion' surrounding it makes little to no sense, so you can imagine that it's a huge deal for world-class artists from outside of Hard Dance music taking the initiative to familiarise themselves with the ins and outs of this intricate crusade.
In recent years, there's been several artists exploring the possibilities of higher BPM's by experimenting with Hardstyle in the studio or even pushing extremes and dropping Hardcore during their sets. One of these artists is no less than Dutch-man Sander van Doorn, who recently found himself on the UV stage at Defqon.1, dropping 150BPM in an exclusive, boundary-free performance. Also teaming up with the likes of Noisecontrollers to create "Just Can't Get Enough," Sander van Doorn has evidently jumped head-first into the ultimate Hard Dance experience…
We were fortunate enough to pull Sander aside at WiSH Outdoor to speak about his fascination with the harder styles, how the Noisecontrollers collaboration came about, his opinions on the Hardstyle scene and the nitty-gritty of production!
– Hey Sander! Thanks so much for the interview. Firstly, how's your year been? Do you have any highlights you'd like to share?
My year has been absolutely phenomenal! I've spent a lot of time in the studio working on a bunch of new solo tracks as well as a lot of collaborations too. There's been some awesome festivals and now that the summer season is at my doorstep things are looking great! Speaking of highlights, Defqon.1 the other weekend was unforgettable, but I guess we'll get into that later… All in all, I'm not complaining at all!
– For quite a while now, a lot of artists from the House music sphere have been experimenting with Hardstyle productions and playing the genre within their sets; as a house artist yourself, how do you feel about this expansion?
I personally think that it's a good thing and there's a lot of EDM artists drop Hardstyle records into their sets. I don't actually do that because I feel like Hardstyle is such a pure sound that's good on its own and isn't particularly mixable with other sounds, so I like to keep these two separate. In the entire dance music scene, Hardstyle is a pretty niche sound and I really believe that it's got the potential to keep growing worldwide; it hasn't until now, but who knows what's going to happen within a few years!
It's a style that's really matured over the past couple of years and the producers are absolutely brilliant and highly skilled. When I worked with Noisecontrollers in the studio I realised how easily he could write a House hit if he wanted to, but he's solely dedicated to Hardstyle and just keeps producing such great music. Finally, when you're not a Hardstyle artist but are performing a Hardstyle set it's absolutely phenomenal, so for me it was a great honour to perform at Defqon.1!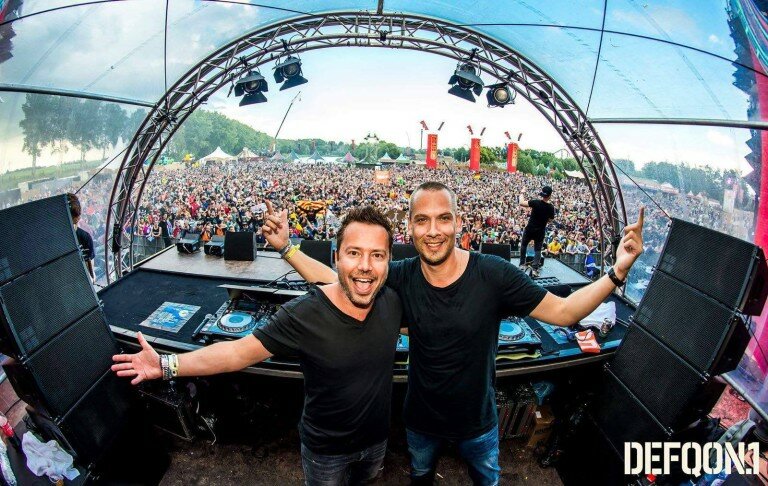 – How does the crowd react when a House artists drops Hardstyle during their set?
I have to be honest, usually when this happens the response is great when the track is placed right within the set. I don't usually do it; however I did play Geck-o's "Hit Me With Those Laser Beams" which is a Subground-styled track that worked quite well. Playing something harder is a great way to squeeze that last bit of energy out of the crowd.
– Do you have any personal connections with Hard Dance music? If so, we'd love to hear your story!
I actually used to be really into Hardcore and the whole Thunderdome thing back when I was younger, so I know a lot of the older guys. However saying that, now it's a bit more of a new endeavour for me. I've always been quite in the middle with my sound; sometimes it's techy, melodic or a little more progressive, but I always enjoy taking a side-step over to a different genre which is exactly what I did the other weekend! By doing the set at Defqon I really had to immerse myself into the sound of Hardstyle, so I ended up making some edits myself and discovered a lot of new music. It's really inspirational because you take a step out of your comfort zone and by doing something completely different you're able to learn a lot.
– You recently collaborated with one of Hardstyle's most cherished names. What inspired you to get in touch with Noisecontrollers and how did you guys begin speaking about collaborating?
Well the thing is that my manager used to work for Q-dance, so she came up with the idea for me to be thrown completely out of my comfort zone and do a Hardstyle set at Defqon. She got into contact with Q-dance and they were enthusiastic about the idea (as long as I would play Hardstyle), then we began looking for an open-minded artist to collaborate with and got in touch with Noisecontrollers.
When we sat down in his studio he asked me "What kind of record do you want to make? Something housey?" and I said "No, I want to do Hardstyle!" For the collaboration we used an old track of mine "Get Enough" in which I recorded the sample in the track myself, so we worked with that. After working for a few days with Bas the track was done and we're both really happy with the result. It was great fun and a real treat to be in the studio with somebody who deeply understands the software and production!
– As an experienced producer, what were some of the techniques you found most difficult to grasp when creating Hardstyle?
The biggest thing for me was adjusting to the new tempo. Within house music the tempo is actually going down, ranging from 128 down to 120BPM and when you have to suddenly jump to 150BPM it's a big alteration. Something else I noticed was that there's a lot of synth use and generally a lot going on in Hardstyle tracks. There's also an entirely different structure compared to house music, but when I played it on stage I totally understood why.
– Did you learn anything from working with Noisecontrollers? If so, what?
Yeah definitely! He showed me a few new functions in Logic and I also showed him some new tricks too. That's the great thing about collaborating with other artists, especially those outside of your genre – you really learn a lot from each other and gain experience that you can later use yourself.
– One of the biggest surprises at Defqon.1 was when you appeared on stage with Noisecontrollers to premiere "Just Won't Get Enough." How did it feel to be up on stage? And can you describe the response from the crowd?
It was actually pretty funny because when my name was announced and I jumped up on stage everyone was looking at each other confusedly thinking "Sander van Doorn? What the hell is going on here?! What's he going to play?" I played the Noisecontrollers collaboration and once the first Hardstyle kick came in, the crowd was like "Okay, we're good!" They had to warm up to it and I really had to earn their trust.
– Being at Defqon.1, what were some general differences you noticed within the crowd, compared to House music-based festivals?
First of all, it's the first Dutch festival I've played at where everybody just goes insane! I saw videos of the mainstage where everyone was moving from the left to the right and it was so cool to see the enthusiasm of the visitors. Another great moment was when we finished playing at the UV stage and were heading to the mainstage and all of a sudden I saw thousands of people running so fast to go and see the last sets. From my eyes I could really grasp the whole community-based atmosphere; for some who visit these kinds of events it's like a religion and that's something I've never experienced at parties in my own genre. People come to the party, they definitely have fun and there's a lot of energy, but with Hardstyle they're constantly jumping around and you can see that everybody is there for the same reason.
Wow this was absolutely insane!! I've made a track together with Noisecontrollers called 'Just Won't Get Enough', and we played it together for the first time at Defqon.1!! What a crowd, thanks guys!
– You may already know that Hardstyle boasts quite a 'protective' fan-base that doesn't respond well to the commercialisation of the genre. What do you have to say about this?
I think that kind of protectiveness is a good thing; it's a community-based feeling and I can really see why fans respond the way they do when a cherished artist from Hardstyle moves over to EDM – for fans, it kind of feels like 'selling out.' I now really understand why, Hardstyle is a niche genre and it has such a tight-knit community behind it. For example, when Headhunterz went back on stage during the legends set it was such an emotional moment for everybody and the fans were simply in awe.
Hardstyle is a very specific movement and I've never experienced something like it before – you guys have got a good thing going on!
– Are you planning on delving deeper into Hardstyle in the future?
Who knows? That's all I'm going to say…
– As an authentic and experienced producer, what is your stance on the topic of ghost production?
Well, everyone is free to decide for themselves whether they want to use a ghost producer or not. I've never used a ghost producer myself, everything I create is with my own hands and all of my productions are solely mine, so I guess I feel really proud of who I am and what I do. Productions create an identity for an artist and for me, it's totally fine if someone uses a ghost producer, however I don't feel like it makes you more of an artist, it makes you less of an artist.
– And finally, our signature question – what did you eat for breakfast today?
I ate scrambled meat on top of a sandwich. It's not that healthy, but it hits the spot!
We'd like to thank Sander van Doorn for this awesome interview and would like to wish him the best of luck with his future endeavours, whichever tempo they lead him to! For those wanting to stay up to date on his productions and performances, follow the social links below.
SANDER VAN DOORN
Alive At Night Post