Official Website

Discogs

Facebook

Twitter

Lyrics & Free Tracks
While the last Q&A was quite some time ago, it's finally time for a new one, this time with
Nutty T
!
Open until the 18th of January.
The story of Nutty T
Nutty T
(James Brierley) is one DJ/Producer who has been around for quite some time. It was already back in 2005 when he started his very own label Nutty Trance, nowadays known as Nutty Traxx, which has been a statement in the underground scene since that time. In 2009 he released his first album, called "Madness" and on the 14th of January, his second album, called "Sanctum" will be released. Already supported by names like Titan, Luna, DJ Thera, Mark EG, Delete and Sasha F, we can conclude that this album will be a huge success even before its release.
Besides that, the label is still up and running as well, giving home to renowned professionals like Enigmato, Coca and Noisyboy. as well as to some talented youngsters like D-Verze, not to mention the massive list of guest remixers, ranging all the way from Delete and Busho to Da Tweekaz and D-Mind.
A few recent releases on Nutty Traxx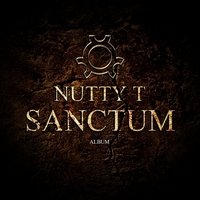 Trailer of the upcoming album "Sanctum"
Now ask your questions and Nutty T will respond as quickly as he can!