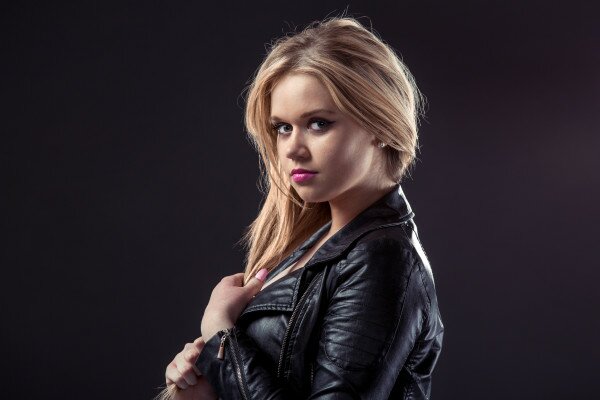 Tackling online hate like a boss: catching up with MANDY

Less than three weeks ago, the forecast for the hardstyle sector of social media was: sexism shitstorm with a chance of keyboard warrior hail.
What was meant to be the happiest day for the gorgeous 17 year old Mandy turned out to be one of the biggest blow-ups on social media to date. Staying classy and staying calm, Mandy undoubtedly handled the situation like a boss and has proved that she is here to stay, regardless of whoever supports her or not. Having the ability and passion to follow in the footsteps of some of the greatest female DJ's, Mandy is a name that should be kept on everyone's radars. We caught up with this talented young woman to find out more about how she dealt with blow-ups on social media, her passion for music and the big question – whether she produces her own music (or not).
-Hi Mandy, first of all, can you begin by telling us a little bit about yourself?
Hi Guys! First of all, my name is Mandy, I'm 17 years old and at the moment I'm in the process of finishing high school. I also work part time as a sales representative, so you could say I have the best of both worlds ;-)
– Can you tell me when you got into hardstyle and DJing?
I've been listening to hard dance for a large portion of my life. I started listening to "Jump" when I was about 9 as that was the music style in Belgium; almost every party had this kind of music and it was pretty popular in school. Around 2009 was the time where I really started getting into hardstyle, I knew every track that was being released and since then I've been in love with the music. Unfortunately at this time I was too young to attend parties, however I always listened to live streams and sets as much as I could. It really got me into the feeling of what it would be to be at one of those mega events.
One day, I was introduced to Pioneer CDJ-2000's and started playing around with them and learning how it all worked and it was a lot of fun. It wasn't my intention to be a DJ, I just thought it was fun to play around with those machines and to "create" a set that I really loved, so I just kept learning and kept experimenting and I apparently had the feeling for it, so I decided to pursue it.
Firstly, I was asked to perform at small, local parties and it basically just went from there… Before I knew it I was playing at pretty large festivals in Belgium, as well as clubs and local parties and it just went from there. I'm really happy with the choices I've made in the past few years, it makes me happy to be on stage and to see that the music I'm playing also makes others happy.
– Can you tell me about your first ever gig?
My first gig wasn't the biggest of course, it was in a local bar/pub. I think I surprised a lot of people, because there I was – this young girl behind the decks at a bar playing this "rough" music. I say "rough" because mostly bars play rock music or more commercial sounding stuff, it was definitely fun to see people's reactions. You need to start somewhere, right? :-)
– Being only 17, are your parents supportive to your decision for pursuing your musical career further?
I got a lot of support from my parents. My dad was a DJ too, but he played in a different genre. I haven't seen him for quite a few years now unfortunately, however I know he's one of my biggest supporters and he must be pretty proud of what I'm doing! I also got a lot of support from my Mum too! Although she's not into hardstyle at all and doesn't quite see the world we see, I can tell she's very proud of me.
Being so young, I do count myself lucky to have the support of my family because I can imagine that "being a DJ" is something parents are worried about as they probably see it more as a hobby than something that can seriously count as a career path.
– So around two weeks ago, social media practically blew up when the announcement dropped that you signed to Dirty Workz. There were a lot of responses, positive and negative – can you tell me how you felt emotionally when you read through people's responses?
Like you said, there were a variety of responses that were both positive and negative. Of course the positive messages were very much appreciated and motivating and I was flattered by the support that I received of both fans and other artists. On the other hand, there was also a storm of negative comments. Firstly, I must say that we already expected that "haters are gonna hate", so I wasn't surprised really.
One thing that was surprising was seeing that some artists, who I even looked up to, had written some odd about what I was doing; that really opened my eyes.
To be honest, it made me realise again that people will always find a way to express their personal frustrations. The most ironic part is that their storm of hate comments, gave me this huge exposure that resulted in more followers and other listeners interest, plus I gained more bookings out of this as well. So, I guess that I can only thank them for this… But my most upright appreciation goes out to those who are supporting me and I can say there is much more to come. I received a lot of support from the label as well, they do treat you like family and gave me great tips on getting through those pretty rough few days. It's hard to stay strong because it feels like the whole world is beating on you, but you just need to put things into perspective, take a few deep breaths and ride through the storm.
– Are your friends/family aware of what people have said about you on the internet? How have they reacted to the scenario?
My friends, family and team reached out to me because they were a bit worried about the type of comments that they read, in which some of them even contained sexual content. I'm relieved that my family was not personally affected by this and I'm really thankful to have had support from them.
People don't realise that everyone on the internet can read what they spit out online. Their own families, friends, colleagues or potential employers also can read these things. I may be young, but that's quite a logical stance to take, if I do say so myself.
I received tips from the label and the team and I did get a lot of positive feedback from them by how well I handled it, I guess that's another thing I can be proud of! Getting friendly and supportive comments from other artists (most of which I even look up to myself) was really a huge weight off my shoulders. I'm grateful that they're willing to put their name on the line to voice their support for someone who they really haven't even met yet.
– Having people say such horrible things about you publicly can be quite detrimental. How have you been dealing with everything so far?
These haters will always be there so the best thing that I can do is focus on the fans who support me. The hate comments will eventually vanish in the feedback of supporting fans and colleagues and that really motivates me.
If I look at it from some of their points of view, then I can understand certain frustrations and outbursts, however some of them just want to be the internet hero and try and get the comment with the most likes. That's just the way the internet is when you're able to be just a name on a website, it's a lot easier to really pull out the most hurtful comments when you feel anonymous. I'm part of the internet generation, so I understand these kinds of things.
As I mentioned, I do understand some people's frustrations. There are so many young people looking up to the big DJ's and wishing they can be them and I'm exactly the same. Working hard to get this is something you need to do, so I can really understand it when those people feel "cheated" (as I've read in the comments), but I don't feel I've cheated anybody. I've been given chances and I take them with both hands, I mean, who wouldn't? I've been performing in Belgium for a few years in clubs and at festivals and as Belgium is a small country and the amount of Belgian DJ's in Hard Dance isn't really that much, its a little easier to get to know people. In that manner, I think it's a little easier to break through because there are a lot of influential people watching your steps.
– In the announcement, it specifically stated that "this feisty chick will be the face of Mandy." What exactly does it mean by "face?" Is there somebody else involved?
As you also might have noticed is that I also mentioned 'my team' several times in posts before. A while back I was invited for a meeting at Dirty Workz, they had seen me perform at several events and they wanted to talk about my future. I told them that I was hooked on hardstyle since I was 9 years old and that once learned how to mix tracks when I was 12, I was determined to be on stage and make a career out of this. Their major question was, whether I was capable of producing my own tracks and the answer was a short and simple 'no,' so of course they were hesitant at first.
After a few meetings throughout the year and watching me perform more, they began to see something in me and it went from there.
People are very mistaken these days about the difference between producers, DJ's and producing DJ's. Like the other 50% of performing DJ's, I have the ambition to build on what I do best which is DJ-ing.
Do I see myself producing somewhere in the future? Honestly, this is a very ambitious goal, since I would only want to release high quality tracks and this born-talent is only given to a few men out there.
Saying that, I still wanted to create my own sound within the hardstyle scene, so I like to sit down and think about what kind sound I think fits my feeling best at any particular moment and try and incorporate that into a track. I have ideas, it's just getting those ideas into sounds which I'm not doing by myself, of course. Together with my management and label we created a team where everyone has a role in bringing the best to the audience, so yes, there are definitely more people involved in what Mandy brings to the audience.
Of course I'm involved in what happens in the studio, to make sure the eventual tracks suit my taste and stand in line with the sound that I stand for but at the end of the day, as long as the people are having fun during my set then I'm happy.
– Many so called "bedroom producers" have been complaining on the announcement post saying that it's not fair that they didn't get signed to a label. What are your thoughts about this?
I absolutely understand that some of these people get frustrated and disappointed, but it's these people who should actually understand the most that nothing was going to stop me from taking this opportunity. Remember, this is just a small start, there is such a long way for me to go before I reach a satisfying position within the scene. I believe in what I do and will take it from there.
The only thing that I can say is that these guys should stay away from online hating, since this is never going to help their chance of closing a label deal. For labels and agencies, producing is one thing but professional behaviour is another and its very important. As I said earlier, it's easy to go all out online, because of the safety of being behind a screen and not having any direct affects on what you say, but, I know very well there are always influential people reading comments and judging people by the way they carry themselves online.
Also, another very important thing is that you can be really good at what you do, but if you don't socialise or show your worth, then you'll never get any further. This is something I've learned by accident and it's something I'll always carry with me.
– What do you have to say to all of the haters out there?
Get your shit straight and start enjoying life instead of being pissed off all the time. Hate gets you nowhere, it's better to prove people wrong (or right) through your actions than by spilling your guts on such a public forum. Yolo!
– You also posted a preview of your upcoming track "Reset Your Mindset," did you work by yourself on the track or did you have help producing it?
If you've read this far, you'd know that I work in a team to get my thoughts across. It's easy to think of a beat or melody, yet it's a different story getting those things down and making it sound fantastic. I shared my thoughts about the kind of sounds and melody I wanted and I also wrote lyrics myself, but this is just an understatement when it comes to creating a piece of music. I am really happy with the end result and I can't wait to blow the audience away.
– Are you hoping to learn more production skills so that you can collate your ideas in the studio? Would you be willing to put in the hours?
Absolutely. The more I learn, the better I can 'translate' my ideas into music. This is something that will organically grow and of course I am going to put the hours into this. But like I said before, we want to bring the best to our fans and audience, so I have a long way to go if I want to deliver the quality sound that I want to release. So realistically, I don't see myself releasing a track in the upcoming year(s) that is fully produced by myself, but I love being in the studio and hearing how my ideas come to life. It's exciting to see, hear and ultimately learn from.
– In all honesty, if you were a guy, do you think that the public would be so harsh?
Thank you for asking me this question! If I were a guy, there is no way this would have been so harsh. I'm pretty sure I can name a long list of male DJ's who work in the exact same way as I do and not a single soul is complaining. I'm not sure if these "haters" are aware of that. A few would probably die crying when they find out that they are wearing a fan tattoo or merchandise of an artist that doesn't make his own tracks.
I don't even want to compare this with other acts because what disturbs me most is the sexual discrimination. Unfortunately this is something we are forced to live with in this industry.
'There is no way that a chick is capable of DJ-ing or producing tracks' – well this chick is not capable of producing hardstyle, but I am very capable of mixing a good set that you will enjoy for sure and getting you pumped when I'm on stage.
Coming back to the whole female concept, I think, for starters, it has something to do with how the world functions. People can say that women are treated equally, but there will always be some kind of underlying feeling that this will never be 100% the case. I also think it has something to do with the male ego, I mean, a woman is doing something they can't. I think all the women in our scene have that feeling of not being equal, when in fact they can also bring a fantastic show and fantastic sound to our genre.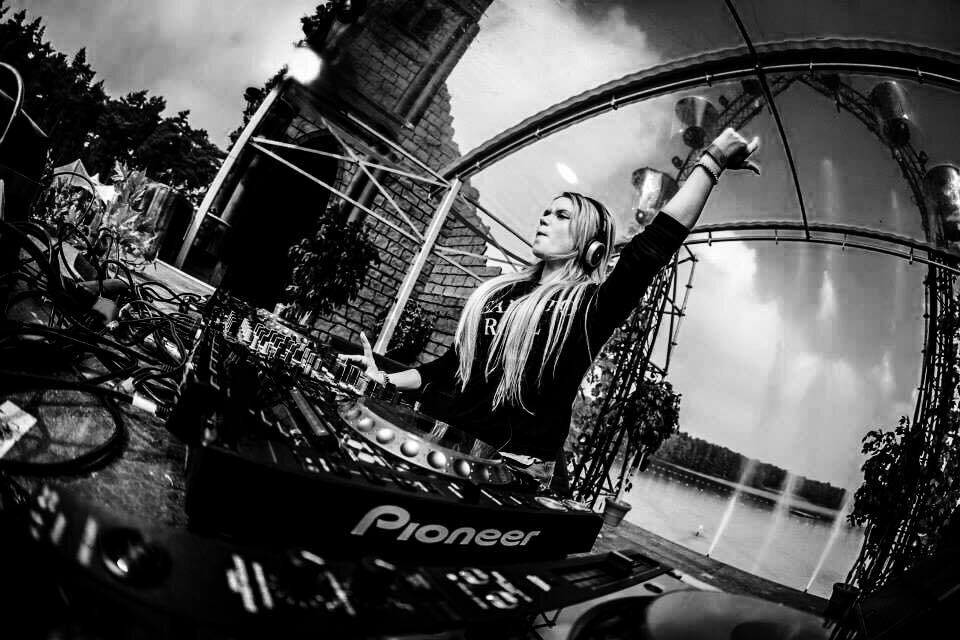 – Do you think that females are more discriminated against in the music industry?
It's a fact that it's a male dominated scene. The same strategy here is to focus on the other (larger) group of people that are happy with themselves and enjoy what life and others give us. I do admit that if I were a guy, it would have been less likely to have been given this opportunity. It was the combination of my passion for hardstyle, my mixing skills and the fact that I am a girl that made me stand out. Perhaps this was a form of sexual discrimination of those who picked up my talent, but, at the end of the day, I'll give the audience the same performance, same set and same passion than any other male could give. I'm just going to do what I feel is good and what I love doing.
– Can you tell me some of your future plans for this year and beyond?
You can definitely expect more releases this summer, so keep an eye and ear out for that!
I have gigs coming up that I am super excited about, to name a few: Intents Festival, Defqon.1, CRAFT, Hard
Island in Croatia and I'll even be headed to Germany for Nature One (I hear that's one crazy event). Of course I'll be performing in Belgium as well at Sunrise Festival and many more. I suggest you come check out my set and let the good times roll!
– Finally, what did you eat for breakfast?
I ate a Chicken sandwich. My mother bought the ingredients, but I made it myself… or did I? ;-)
Thanks for chatting with us MANDY! We hope that all our readers have learned some valuable lessons about respecting others online and spreading the love. You never know who's reading your hateful comments, it could very well be somebody from a record label that you are dying to join! Keep the hate off the keyboards and your feet on the dancefloor. For Mandy, we wish you the very best this coming year in your career, learning more in the studio and for your upcoming gigs!
--
CONNECT WITH MANDY:
FACEBOOK
|
TWITTER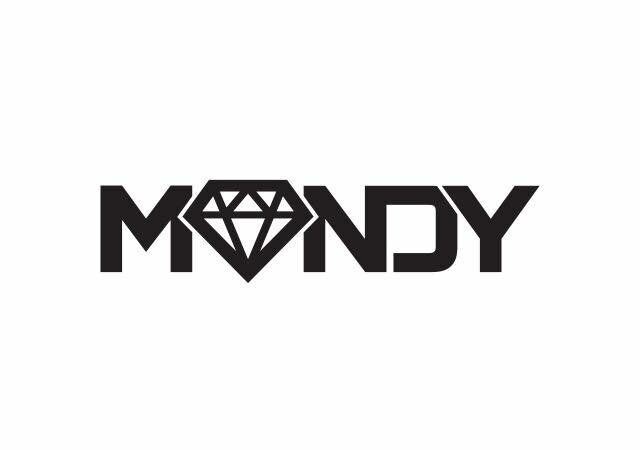 --
original source