Source:
Alive At Night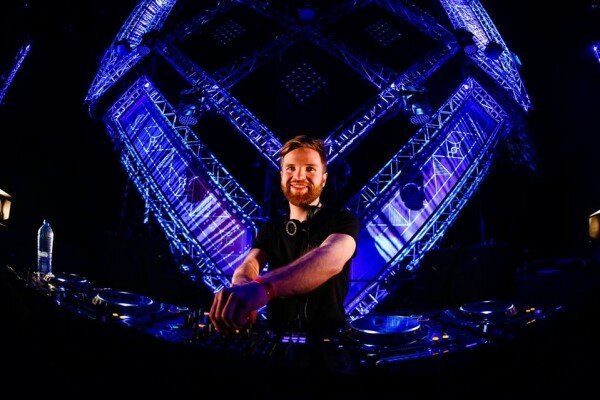 Beards, Albums & Soul Train – Geck-o tells all!
When we think of experimentalists, we think of wacky art teachers who wear conflicting shades of purple with mismatching socks and have a half shaved head. Some of us may think of wacky scientists in a lab that are cooking up something juicy for the party people and some of us think of the great experimentalists within the musical sphere. When I think of the token experimentalists within the hardstyle genre, my mind drifts to one certain individual who goes by the name of a small little creature that belongs to the infraorder Gekkota…
I am indeed talking about one of the greatest experimentalists to date, Geck-o… We caught up with this creative mastermind to have a chat about his upcoming album "A New Wave," the perks and importances of having a lush beard and his journey throughout the hardstyle world and beyond…
1. Good afternoon Geck-o! First of all, the most important question I have to ask is how's your beard going?
My beard is on vacation… I shaved him off last Tuesday so he's a little absent at the moment. I really miss him.

2. Oh, that's not good to hear! Are you going to grow him back?
I feel as though I have to grow him back… I will grow him back!
3. What's so special about your beard?
I felt older and wiser with a beard. Now that I have shaved it off, I'm suddenly back to being a young boy again! *laughs*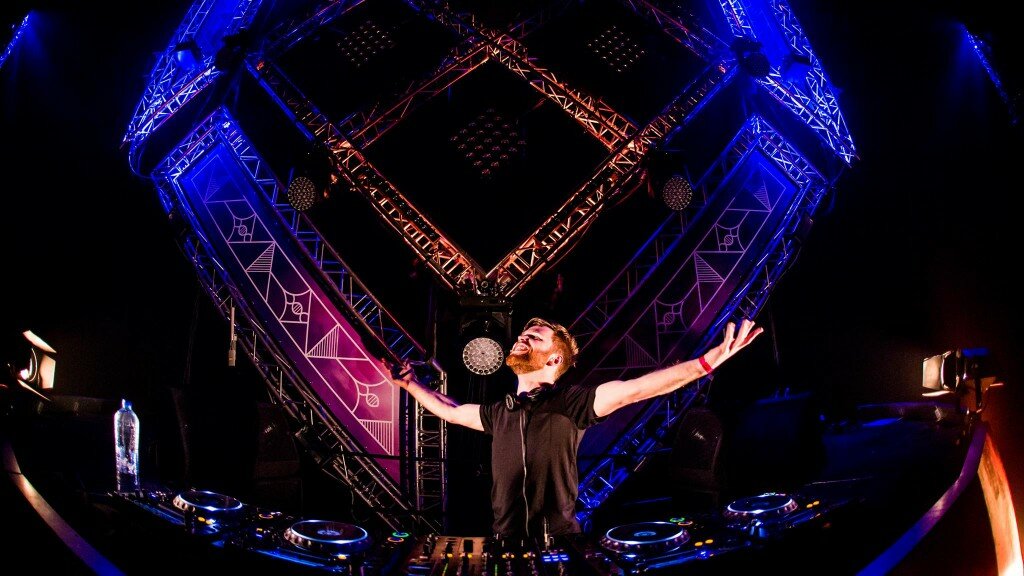 4. Okay. All beards aside. I would like to talk a little about your upcoming album "A New Wave," what exactly does this title mean and how are you going to bring that into the tunes on the album?
Well "A New Wave" stands for a new sound that I'm bringing onto the album. 'A new wave' of style and music that is not out there yet basically. The title track "A New Wave" which is the first track of the album represents this exact notion.
5. So what does this 'new wave' sound like? What exactly can we expect to hear on the album?
It's generally in the style of harder dance music, however it is not shallow. It is really intense and with a lot of feeling and soul within it, but not as extreme as hardstyle or hardcore.
6. So by 'harder,' is it going to be similar to your tracks from earlier years (2011-2013)?
I think you can still hear the style that I had in my tracks back then within what I'm making now. The main similarity is the feeling the tracks have, however style-wise it's still different. The tracks on the album are slower and less hard.
7. So let's just clear this up. Are your hardstyle days over?
NO! Definitely not!
8. So will you still have hardstyle tracks on the album?
Well there is one track on the album that I classify as hardstyle, "Lekker Sapje" which is 145BPM but it's the only 'hardstyle' on the album. However, I have some more hardstyle tracks that I will be releasing after the album, I also tested these babies out at X-Qlusive Frontliner last weekend.
9. How was the response on those tracks?
Really good! I played three new tracks. Two out of the three I was really happy with, however the third needs a few small adjustments. Apart from that, I'm really satisfied :-)
10. What response are you hoping for from the album? Are you hoping to open some minds and draw in a new market of listeners rather than hardstyle listeners?
Definitely! I already have reached the QULT audience and part of the hardstyle audience. For them, the album is still something really exciting and new. I hope that my fans sit down and listen to the continuous mix as it presents the album the way its intended with the right flow. I also hope to get to new markets that I haven't already reached with my music such as listeners from the softer electronic styles of dance music.
11. What is the biggest challenge when producing an album?
I think the finishing touches are quite challenging. I had quite a few tracks laying around that were almost finished and I had to go through them and fix all of the small things. In your head, the track is already done and to really finish it you have to work really hard to make it sound perfect. It's challenging but it's also fun, of course!
12. You used to make more of an experimental hardstyle before you began with the QULT movement, what caused the shift for you?
I always had my main career in hardstyle, however I was experimenting on the side with different styles and making whatever I liked without caring if anyone else liked it.
At the Hard Dance Event Conference, there was a meeting with QULT so I went to take a look at what they were about and when they explained their concept I knew that it was exactly what I was wanting to do. I had a chat to them and told them: "You need me at your parties!" and they said "Okay, well prove it to us!"
So I made a demo and they responded with "Yeah, we need you at our parties" and that's how I got into it. Back then I had two names but thanks to QULT, Geck-e became so big and wasn't really a side project for me anymore. I ended up simply merging everything under the name Geck-o.
13. In terms of the hardstyle market, how did it feel to have that 'experimentalist' label on your music?
I like it! it attracts the people who want to look a bit further than the usual hardstyle sound. That crowd likes to be surprised and presented with exciting music and that's what I make. I really like to be in that position.
14. Ultimately, why did you choose to be experimental rather than go down the usual hardstyle path?
Um… I have thought about this quite often because I think that it would be somewhat easier to have a really definable style, however that's just not who I am.
Whenever I produce music I aim to create something that's not out there yet. I have an urge to make something different and experimental all the time, I can't help it!
15. Although you have a more minimalistic sound, it's still quite intense, how do you achieve this?
I try to maximise all of the elements that I use within the tracks. For example, I try to keep it as minimal as possible, but all of the sounds are very powerful by themselves.
16. Speaking of intense, one of the standout tracks for me is "Soul Train" – What the fuck was going through your head when you made this track?
Ah… When I made that track I wanted to capture the old feeling of Scot Project, he's a huge hero of mine and I grew up listening to his music. The main idea behind Soul Train was that I wanted to capture hard trance sound with a modern production. I honestly thought that nobody would like the track because Scot Project had quite an old sound, so I just thought that I was making the track for myself to enjoy, hence why I had released it on a sub label of Theracords.
Suddenly everybody was like "WOAH" and I received a lot of great responses and even messages that it helped people get through tough times, such as the death of a relative which is really intense. The track really means a lot to many people and that means a lot to me in return that it has touched so many people.
17. Are you still with Theracords at the moment?
I'm not bound to any label at the moment, however I can still release under Theracords if I have something that fits the label. I'm still in good contact with Theracords and I still think it's an awesome label, the freedom that they give to artists is amazing! I needed that freedom with my productions and I could always do that there and I'm really thankful for that, without Theracords, it would have been a lot harder. Also at QULT, I'm in the same position – I have a lot of freedom to make the album whatever I want it to be.
18. Great! Now I know that it's not hard to ignore the way that hardstyle is changing. Are you hoping that more artists will open up and follow in your experimental footsteps?
I would love to see more artists doing their own experimenting!
19. What does a day in the life of Geck-o look like?
I have a pretty chilled life… I get out of bed quite late and once I'm awake awake, I sit down and look at what I have to do for the day. If it's not much then I will open my programs and start making a track and will try to finish it in one day…
I really like to make as much of a track as I can in one run and sometimes even finish it in one day! I often have to come back to adjust some small things, but some of the best tracks I've ever made have been produced in one run!
20. Finally, what did you eat for breakfast?
I ate bread with Duo Penotti (chocolate/vanilla spread). It's way better than Nutella!