Source:
Alive At Night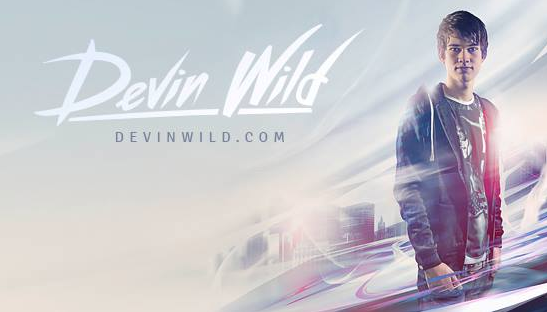 Scantraxx has an eye for talent. Fresh, young, and full of energy; Dion Mons is 16 years old and just got signed at one of the most important Hardstyle labels out there. His first release "Into The Night" is a wonderful, summer'ish piece of music, which was very positively received by fans and DJ's alike. We wanted to get to know the fresh blood of Scantraxx and asked him for a short interview!
Hello Dion! Thank you for taking your time. How about you introduce yourself to us (and to everybody curious) first!
My name is Dion Mons, 16 years old and besides DJ/Producer I'm still a student.
You recently just got signed at Scantraxx, one of the biggest and most looked-up labels at the moment, how do you feel about this?
I'm very honored to get signed by a big label like Scantraxx. It's been one of my dreams!
You are still rather young, how do you deal with all of this right now?
I try to stay down-to-earth and humble, otherwise I'll get hit by my mom haha


How'd you start making Hardstyle?
I always wanted to make music my own but never really knew which genre till 2006/2007 when I got interested in music from artists Showtek and Noisecontrollers. From that point I started making ''Hardstyle''
The competition in between amateur producers is getting bigger by the day and the air on top is getting thin. Any words for those who want to get signed and 'make it' some day?
Just keep going what you're doing and believe in yourself. Work hard and ones a day you'll reach your goals
Is there someone you look up to musically right now?
I look up to several people, but Atmozfears, Noisecontrollers and Wildstylez are the ones I look up to the most at the moment

Tell us about your music and artistic vision!
I'll describe my music as energetic and approachable. I don't really have a vision, I just follow my heart.
Tell us about the debut release! The reactions from all sides where overwhelmingly positive so far!
I'm very happy that the reactions where positive so far. These are one of the things I worry about sometimes.
Are there any collaborations planned right now?
Yes there are some collabs planned, but I can't say something about them yet. Sorry!
Are there any gigs coming up soon where we might be able to see you and how would you describe your performances?
Beat The Bridge and Scantraxx presents: THREE are the ones that are confirmed so far. I will try to play an energetic and fresh set. I hope to see you on my forthcoming gigs!!!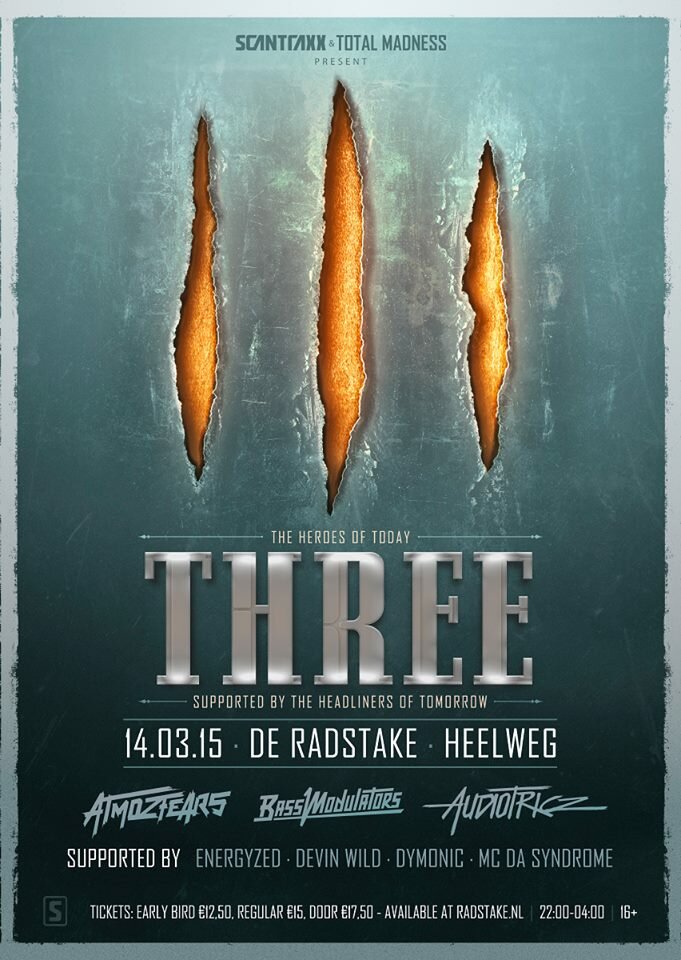 What else have you planned for 2015?
I'll keep myself busy with new music and stay in school!
And where would you like to see yourself in five years from now?
It would be awesome to play on big events, releasing much fresh music and I'll do my best to finish my school

Any words you want to share with your friends, fans and colleagues?
I just wanna thank everyone for supporting me. That means a lot to me!!
And finally: What did you eat for breakfast today?
Ciabatta (Italian bread) with Parma ham, juice and a boiled egg