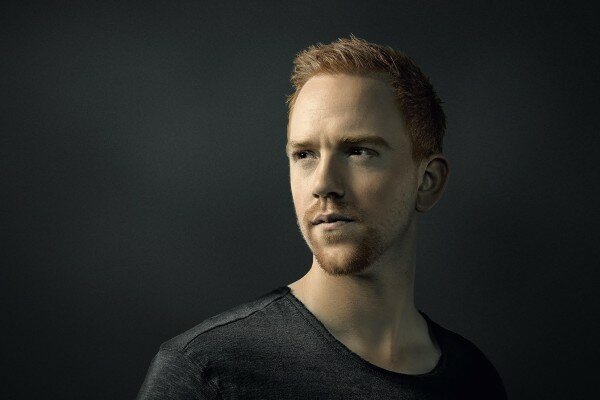 Hardstyle's Dark Knight – B-Front sheds light on creativity, 'atmospheric raw' and more.
Bob van der Palen, or better known on stage as B-Front has climbed to incredible heights since his first release in 2005. His down-to-Earth and humble attitude towards his productions and his ever-growing fan-base is something that has been celebrated throughout the hardstyle community as well as his impressive discography which includes stellar releases such as "Mysterias," "Blackness," "Psycho" with Frequencerz, "Magic" with Frontliner, "Neophobia" and many more. Striving to always bring something different and mysterious to his sound, B-Front has been unofficially crowned by the public as a pioneer in atmospheric, yet raw music. We thought that it was time to let Bob share his thoughts about the current state of hardstyle, his creative and emotional approach to music, his connection with fans and much more!
– Hi Bob, first of all, how are you today?
I'm doing great thanks! I just finished playing at Dream Village and although the weather was a little shitty I had a great time and enjoyed myself :-)

– That's great! And how was your summer vacation?
It was lovely. I went to a place in Turkey which was close to the coastline and beaches; we stayed in a really nice hotel and it was great weather of course!
– You've had a huge festival season with bookings pretty much every week. Can you tell me about some of your favourite gigs?
One of my highlights was definitely Mysteryland. In my opinion, the Q-Dance stage was one of the nicest stages I've ever seen and it felt as though I was playing on a mainstage. It was a really special performance because my Mum and Dad were there and they told me that it was the greatest performance that they've watched!
Another highlight for me was Decibel Outdoor; I had three performances at the pre-party, on the mainstage and at the Heineken Starclub. There's actually a bit of a funny story behind Decibel this year; I was staying with Frequencerz in a little house close to the festival and on Saturday morning we were browsing their laptop for some tracks to play. I put my USB stick in the laptop and when I went to play at the Heineken Starclub I plugged my USB stick in and there was nothing on it – the software on their computer didn't match. Luckily I had a spare USB with me and my set ended up being cool because I played a really diverse set. After I played at the Heineken Starclub, I had to rush back to reformat my USB and put all of the tracks back on there. Everything finished loading eight minutes before my performance on the mainstage!
Overall I've had a really great summer with many memories made at both small and big festivals.

– Your performances are always packed with energy, whether it's at a small festival or on a mainstage. For you, what's the importance of giving it your all?
It's always a compliment to have good feedback about performances because DJ'ing isn't only about playing tracks but it's also performing. When I'm on stage I don't know what happens but this 'power' takes me over, it's like I'm possessed but in a positive way; I really feel the music and feel a lot of energy exchanging between myself and the crowd. This is something that always comes naturally to me when I'm on stage.
– At Unlocked in October, you will be performing as a part of the 'B-Front experience' – can you tell me a little bit more about that?
We're going to do a 1 hour showcase where I will bring some friends on stage

In this hour we're going to bring you the ultimate B-Front experience, you will hear some new material and of course, some older classics.

– Production-wise, can you tell me more about some stuff you've been working on?
About one and a half years ago I was really struggling in the studio with solo tracks but now I'm back in a good vibe again and feeling really inspired; I also have three new solo tracks ready which you will hear more about very soon!

– What are your opinions on the current state of hardstyle and how do you stay creative?
To be honest, hardstyle is becoming too one dimensional and monotonal, it's not creative anymore and that's something I really miss. For me, I want to make music that has a lot of feeling in it; I want people to have butterflies in their stomach when they listen to my stuff. Of course I have my own style and there are people who complain and say that I do the same thing or use the same kicks, but the funny thing is that I have never used the same kick in my tracks. My synths are the typical 'B-Front synth' but that is relative to the feeling that I want to bring in my music. I remain open minded when it comes to music and always strive to put a lot of feeling and emotion into my productions, this is how it's always been for me.
– I want to talk about your track 'Blackness.' It has such a huge emotional and atmospheric vibe, yet is great on the dance-floor. Can you tell me more about the track and what inspired it?
Around this time I was really struggling with making solo tracks and was coming to a crossroads in terms of reinventing myself. Blackness was inspired by an old trance track that I had listened to back when I was a child and at first I was really insecure about whether people would like the track or not. The response turned out to be overwhelming and the track itself re-sparked my creativity.

– Your productions in general bring emotions to sound; do you consider yourself to be an emotional person?
I wouldn't consider myself to be emotional, but I'm a person who's very passionate and feels things intensely.

– In your opinion when was your big breakthrough?
I consider X-Qlusive Holland 2009 as a breakthrough when I played together with Frontliner. It was such a special performance because we had four tracks made together at the time and the response from the crowd was incredible! It really put me on the map.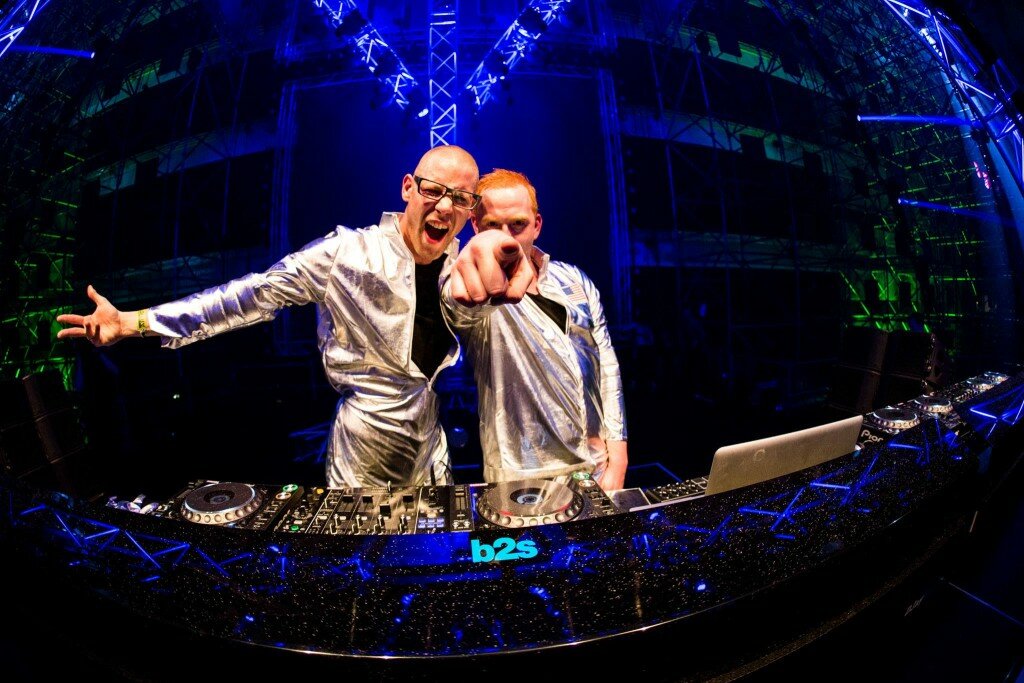 – You are quite connected to your fans and are always happy to meet and greet at events, why is this important for you?
I learned from my parents that if you are a kind person and give others respect then you will get it back. Being arrogant is not my thing at all and I am always more than happy to have a chat with fans or take a photo. I'm a very open and social person, I love meeting new people and seeing the same fans coming back each time to talk to me. Of course there's a boundary and I still need time to myself which is why I don't reply to every single message; If I replied to everything then I wouldn't have time to make music!
– A lot of people say that you're the king of 'atmospheric raw,' what are your opinions on this?
It's really an honour to have people looking up to you and wanting to do a similar thing. I've always done my own thing and made music that represents me and I'm very blessed that it's touched so many people.

– You used to be one of the 'harder' artists years ago, now your sound is one of the more accessible and creative sounds in raw hardstyle, what is your opinion on this?
It was never my goal to be the hardest, I just wanted to make music. In earlier times and when I started making music, guys like Zany and Donkey Rollers were considered the hardest; however Headhunterz, Wildstylez and even D-Block & S-te-Fan had some harder productions. I've always made music that's a little dark and melancholic and that's still my style today.
To be honest, I feel as though there's a boundary of how hard you can go and some artists are well over that boundary. There's been times where I've had to play in between two really hard artists and it's really not good for me when I'm trying to play my own music after another artist finishes a whole set playing at 160BPM. I hope that more people realise that raw hardstyle is simply the harder side of hardstyle and not hardcore.

– In your opinion, what is the best track that you produced and why?
That's like asking a parent to choose between their children! I love all of my 'children,' whether they're new or old!

– Where was the strangest place you woke up after a big night out?
Strangely enough, I always know what I'm doing when I'm drunk and always manage to make it home to my own bed!
– Earlier this year and alongside Ran-D, Adaro and Frequencerz, you guys announced your label Roughstate, how is it all going so far?
Release-wise it's going great. Roughstate stands for quality music and that's something that we've been bringing. I love working with the guys, everyone has different personalities and strengths within the label and I feel that we all work well together. Of course there are always some administrative tasks to do but other than that things are going great!

– Finally, what did you eat for breakfast?
I had two croissants and a glass of orange juice!
Thanks to B-Front for chatting with us! We wish you the best of luck at your upcoming performance at Unlocked and can't wait to see what you will bring for the B-Front experience. For our readers, we want to thank you for your participation in raw week – we hope you enjoyed out content!
Source :
http://alive-at-night.com/hardstyles-dark-knight-b-front-sheds-light-on-creativity-atmospheric-raw-and-more/