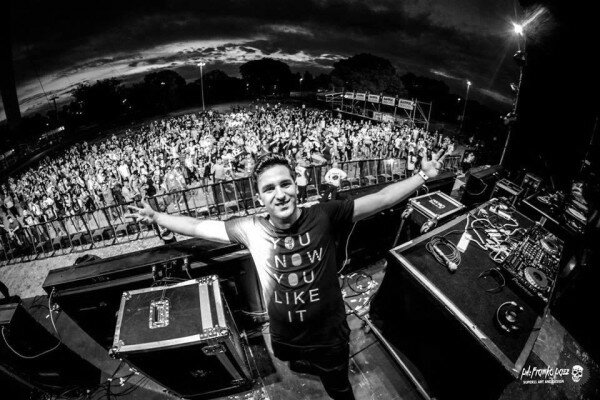 He played Mysteryland Chile, Ultra Buenos Aires, is supported by Stephanie, Isaac and was discovered by Wildstylez. The argentinian newcomer 'Noiseshock' isn't just a name to watch out for, but also quite a personality. His newest release 'Rising Of the Moon' (released 30 Jan 2015 on X-Bone) is a track with a dreamy 2009 vibe. We talked to him about his internet catchphrase, new music, genres and food.
Hey Jose! Since some of our readers probably do not know you (yet) – Please tell us a bit about yourself!
Hi! I'm a 21 years old music producer and I live in Argentina. I mostly produce Hardstyle but soon I'm going to start showcasing my work on other genres soon!
Can you tell us a bit more about your most recent track 'Rising Of The Moon'?
"Rising of the moon" started out as an attempt to go back to the roots, you can definitely hear the 2009 vibe in there, though I used updated sounds so it doesn't have the old or dusty feel to it. I just made it for fun, taking influences from celtic music and stuff, so I didn't really expect the massive support it has had (Isaac, Stephanie, Kutski, Crystal Lake, to name some).
How would you describe your sound and where do you want to go with it?
I would describe my sound as very melodic and easy-to-listen, both when I try softer and harder tracks. I work a lot with big atmospheres and spaces. Many of my tracks could be just normal trance or progressive house with a distorted kickdrum. I try to represent something with my tracks, I'm very interested in the universe and stars and stuff like that, so a lot of my tracks have the "outer space" feel. Rather than looking for a complex aggressive sound design, I think my sound is heading the other way; easy going, all about the vibes and the feeling.
Are you interested in any other genres besides Hardstyle?
Yes, definitely! I have listened to trance since forever so that's one of my main influences. I'm also a fan of big room house, progressive house, chillstep, and of course hardcore – Some violence is good from time to time haha! Outside the electronic music world, I like classical music, celtic, black metal, hip hop and even jazz. I believe music is only one regardless the genre, so I will probably listen to anything that sounds nice to me.
One of your catchphrases in social media is "hmu if u agree" and you generally make use of a lot of internet culture and internet slang. How did it come to that?
I guess my project just grew like that, we all have a child inside but I make no effort to hide it haha! Most of my followers like to have a daily laugh so I still post this kind of content in my media here and there. Though I have been doing it a lot less lately, as I have more actually important news or new music to share instead. When I started taking my career seriously I was afraid this would fill my social media with a lot of "stereotypical 12 year old internet trolls", but it happened completely the other way, especially after I played at some big festivals and stuff. But don't worry, the daily joke is always there.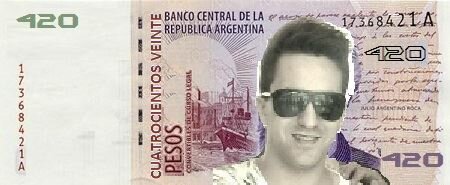 Even though you seem like a generally fun and down-to-earth person, how come your stage persona 'Noiseshock' raises so much controversy?
I believe the hardstyle audience is used to one kind of "artist profile", and I come off to be the complete opposite so maybe that's one of the reasons. I just make my music and expect people to like it, but doesn't mean I will make/say what people want to hear to get some fans.
Elitism, sampling, ghost producing, 'rawboiz' – you love to talk about things that others tend to keep quiet about. Why do you think others keep quiet?
I guess they just don't want to look unprofessional and that's completely understandable, but there's a lot of misconceptions in hardstyle and actually in all EDM. There are EXTREMELY professional artists who are not afraid of expressing their opinion, and there are unprofessional artists who just behave like puppets. Sampling is something I have done and still do, so I don't find it to be a taboo. I also produce for other people, and I don't find it to be so toxic for the scene either. Elitism is something we have always seen in hardstyle, c'mon, the name itself "HARDstyle" already makes clear you have to be hard, a f*cking rebel, and so should be the music. And rawboiz… that's the generic name I use for the stereotypical rawstyle fanatics. But don't get me started on them haha!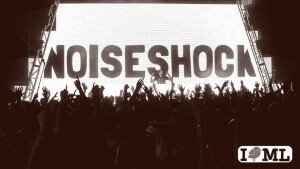 Wildstylez 'discovered' you last summer and you released 'Cosmic' on his label. How'd that happen and how do you feel about it?
To be honest I don't really know. Cosmic is a track that I made in one night, it was a very turbulent period of my life and the inspiration just came unexpected. I had been producing more "aggressive" stuff back then, and Cosmic was the track that brought me back to the euphoric sounds. Once it was finished I was like: "I definitely have to send this sh*t to Joram". That's what I did, and a few hours after he had already replied and I couldn't really believe it! He later previewed the track at The Qontinent and everything just happened. Later the track got support from Max Enforcer, DBSTF, even got featured at the Hard With Style spotify. Cosmic is still "the" track that I can be proud of making and in my opinion represents my signature sound.
South America has an extremely passionate, but small scene that is expanding rapidly. Can you tell us more about the scene in Argentina and South America?
It's not possible to talk about "one" scene in South America, as the countries are way bigger than for example Europe, distances are longer and mindsets are way different as well. It first happened in Chile, they were the first having Q-dance parties and they have a lot of big events every year. My first big booking was MysterylandCL in 2013 so Chile has a special place in my heart (than-Q btw <3) *blushes*… Argentina, my motherland, has been having underground parties for a while, but we only had the first international visit last year (Headhunterz). I played after him, was really amazing! This year we had a hard stage at Ultra Music Festival and it was an immediate success, people loved it and they want more! So I believe there's a lot more to come for us.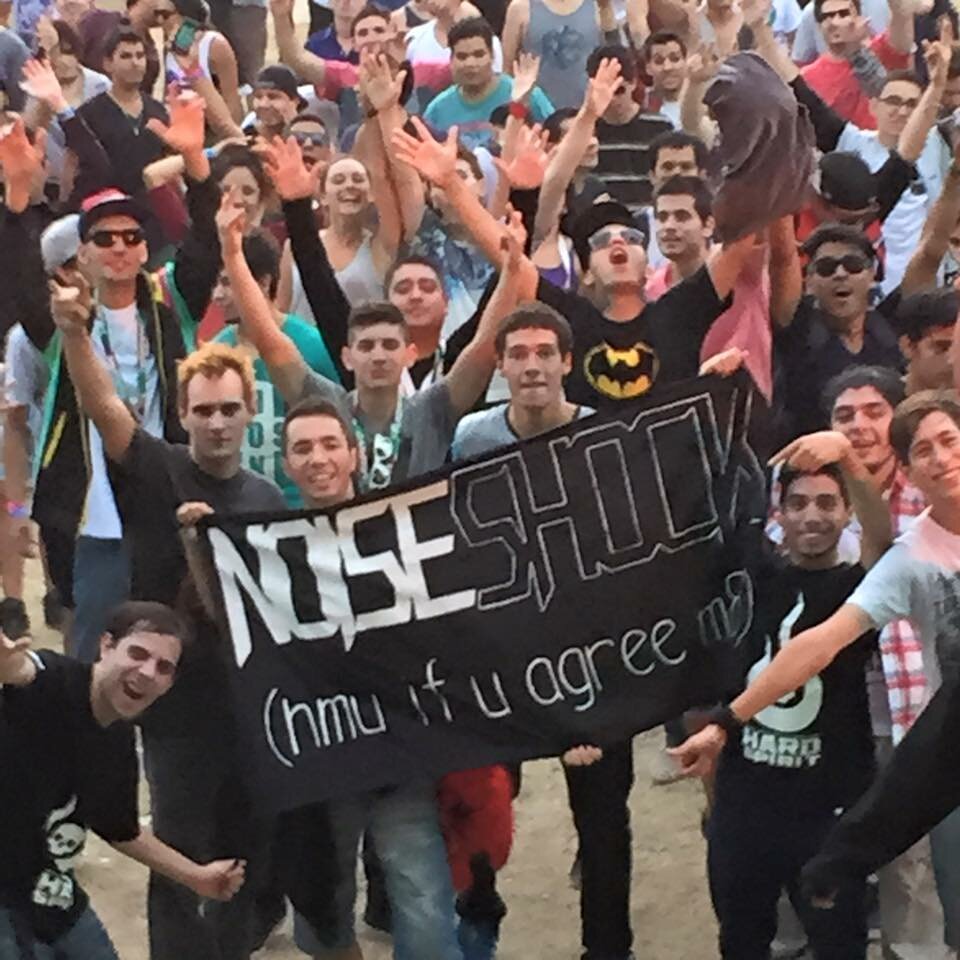 Any gigs or parties in South America that the adventurous and traveling Hardstyler shouldn't miss?
The Sound of Q-Dance in Chile is definitely the party to go right now!
Obligatory gig talk! When and where can we see you the next few months?
I can't really tell much…

Any gigs in Europe planned as well?
I still don't have any plan but that would be amazing!
Besides producing, what do you like to do in your spare time?
I like playing PS, real football as well (oh I suck of course but anyways), hanging out with the wolfpack, watching movies or documentaries, playing the piano… Wait and I also read a lot – especially science!
And (you guessed it) – what the fuck did you eat this wonderful morning?
Ohhhh I totally wasn't expecting this one! *sarcastic tone*. Didn't eat anything, just had the mandatory liter of coffee
And Lunch?
Schnitzels! <3
And Dinner?
Its not dinner time yet, but as it's Friday I'm 99% sure I will just order a pizza hahaha!
Did you have a snack too today?
Not really, only fruits, do they count as snacks?
Hmu tho?
I do agree, thx 4 requesten +im rly gled wer frndz
Ok and what did you drink today?
Juice! Orange juice.
I'll stop now. Thank you so much for the interview!
Thank you for having me!:)