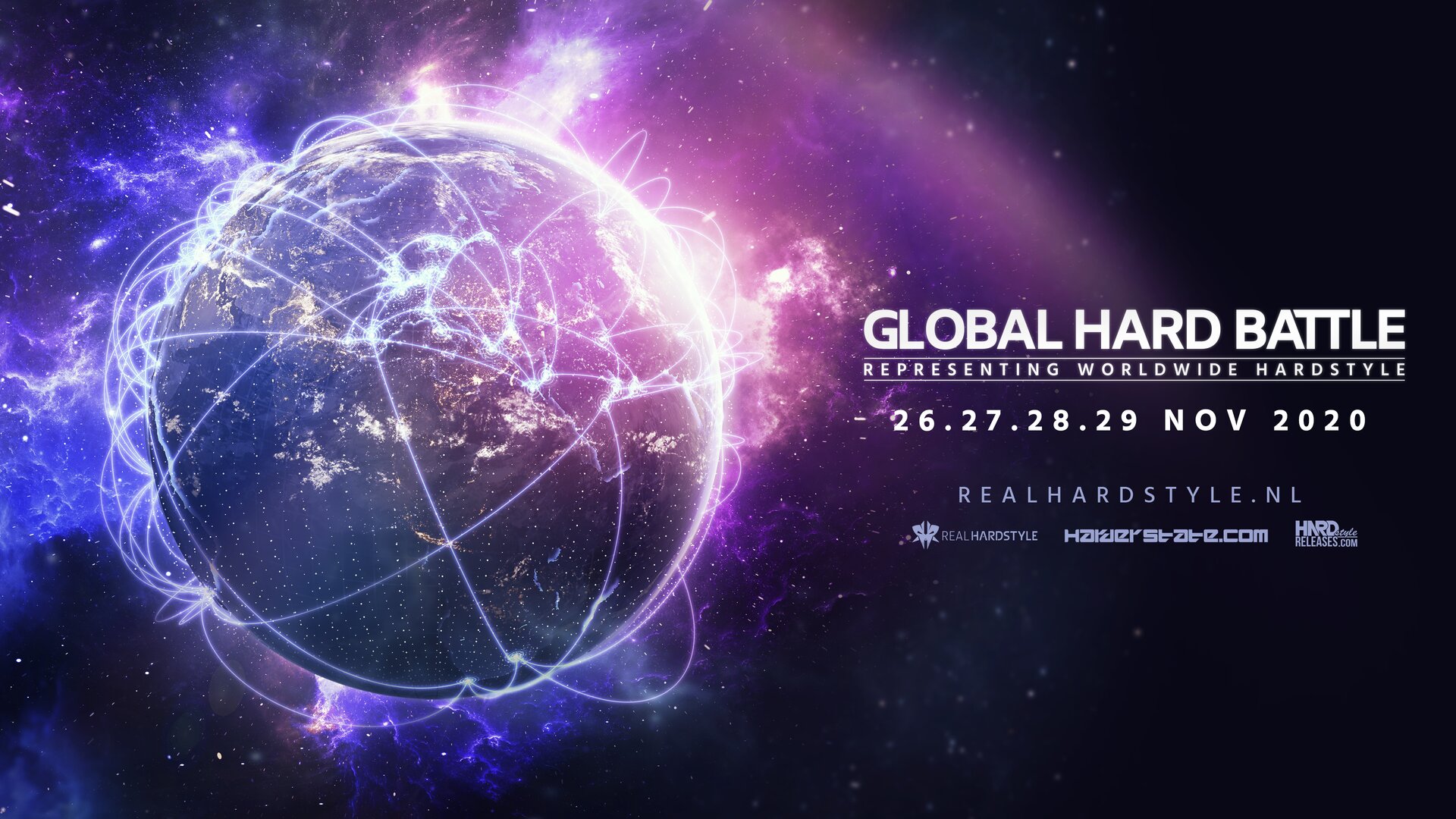 REPRESENTING WORLDWIDE HARDSTYLE
After a few years of silence,
we proudly announce to be back with a new edition of the Global Hard Battle 2020
(formerly known as The Country Hard Battle)!
Make sure to mark your agenda from 26 till 29 November 2020.
At Global Hard Battle, DJs/Producers are given the opportunity to represent their country (and themselves)
by participating with a 30-minute Hardstyle mix.
For this year's edition, we have teamed up with
Real Hardstyle
and
Hardstyle-Releases
.
After previous successful editions in 2012, 2014, 2015, 2016, and 2017, with contributions from several bigger names combined with loads of talent,
the international Hardstyle radio event "Global Hard Battle" is back again this year.
Every DJ/Producer from around the globe can show the world their mixing skills,
and at the same time represent their country of origin!
Registration starts 21 September 2020 at 12:00 CEST
and it is possible to join
until 20 October 2020, 23:59 CEST
at the latest.
More info will follow soon!
Be part of the Global Hard Battle 2020 and let your mix be heard.
Let's represent worldwide hardstyle together!
More Infos here:
https://realhardstyle.nl/news/global-hard-battle-2020/
Coverart by:
Bard Design