Official Website

Youtube

Facebook

@ArkaineOfficial

Lyrics
Voted Best Upcoming Artist 2011 in our Harderstate Music Awards,
We got
Arkaine
here to answer your questions this week!
Simply ask your questions and they'll answer as soon as possible
Arkaine
consists of Jim Craane and the two brothers Casper and Koen Pijnenburg, all residing in Dongen (no, really) in Holland. Last year they truly progressed in the scene getting their first release on X-Bone Records in May, "Voice of Desire". It didn't take long for them to progress and in September 2011 they had their first release on the respectable Scantraxx label, "Fear No More / Lost in Eternity".
Throughout 2011 and 2012 they've played at huge parties like Defqon.1, Q-BASE, Qountdown, X-Qlusive Noisecontrollers, and many more. Also don't forget to check out their free
Birth Of A Galaxy
album they released in 2010, featuring 7 full tracks with nothing but good response here on Harderstate!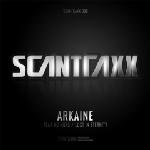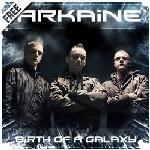 Ask your questions and it'll be answered as soon as possible!